When 200 Feels Huge: 5 Reasons Churches of 200 Are Considered Small
If you're pastoring a church of 50 or fewer, a church of 200 might seem massive. But we have more in common than you'd think.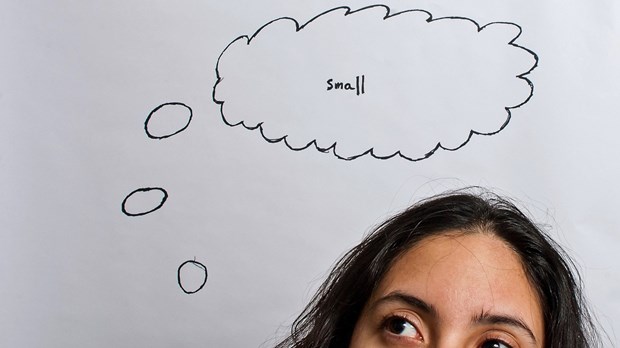 Image: Freddie Alequin | Flickr
I've pastored three small churches in 30 years of pastoral ministry.
Five years at a tiny chapel in the redwoods that grew from a dozen to 50.
Less than two years at a church of around 120.
Twenty-three years and counting at a church that grew from less than 35 to 200 – with short seasons of almost 400, under 100, then a hard road back to 200.
(This post answers a question that was raised in my previous post, You May Be a Small Church Pastor and Not Even Know It.)
Sometimes 200 Seems Like a Big Church
If you pastor a church of fewer than 50 people, the fact that I refer to a church of 200 as small may surprise you. 200 in your situation may seem huge. In fact, 200 may be bigger than the biggest church in your town or county.
If you pastor a church of fewer than 50 people, the fact that I refer to a church of 200 as small may surprise you.
I know, because I've had many conversations about this. And I've read the comments on social media whenever someone refers to a church of 200 as small.
"200 is small? Really? That makes me laugh. Try 20. That's small."
"200 may be small if you live in a big city, but where I live, 200 is huge."
"If you think 200 is a small church, try pastoring a church of 32 for a while."
I get it. Including the pain behind angrier outbursts than those.
I've pastored in big cities and small towns. I've been "stuck" at 20, 50, 75, 120 and 200 for significant periods of time. (For more thoughts on stuckness, read How to Tell If a Small Church Is Strategic or Stuck.)
But I still consider 200 to be a small church. So do most church leadership experts, no matter the size of your community, or of the other churches in it. Here are five reasons why:
1. Churches of 200 and under share similar leadership styles
This is the biggest reason for calling churches small when we're under 200.
No matter the size of your community or the churches in it, churches under 200 are primarily pastored by the pastor (unless it's a house church).
Over 200, the pastor can no longer know most or all of the people, and has to entrust more of the pastoral care to others.
But pastors of 20 to 200 know what it's like to get the midnight call to rush to the hospital. We've unplugged toilets because no one else was there to do it. And hundreds of other tasks no seminary ever trained us for.
Pivot is a part of CT's Blog Forum. Support the work of CT. Subscribe and get one year free.
The views of the blogger do not necessarily reflect those of Christianity Today.
Join in the conversation about this post on Facebook.