Why 'Step Aside So the Church Can Find a Pastor to Grow It' Is a Bad Idea
Six reasons most small church pastors should stay, even if the numbers are static.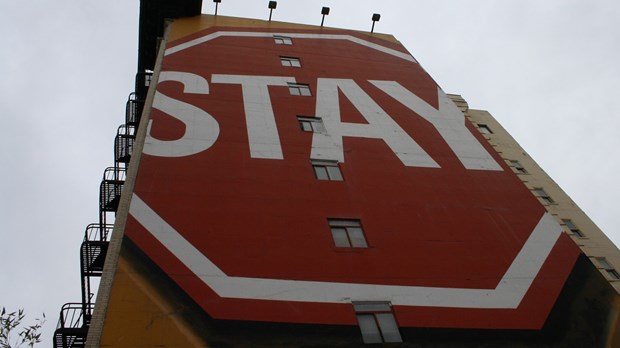 Image: Glenn G | Flickr
There are broken churches in the world. Broken churches with failing pastors.
Most of those churches are small. Thankfully. But that's just because 90 percent of all churches in the world are small.
So yes, there are good reasons for failing pastors to leave failing churches.
But not all small churches are broken. And not all small church pastors are failures.
Not all small churches are broken. And not all small church pastors are failures.
Overcoming that toxically dangerous mindset is why I opened my book, The Grasshopper Myth, by writing, "I am a Small Church pastor. And I am not a failure."
How do I know I'm not a failure? Because I'm blessed to be the pastor of one of the best, healthiest, most innovative and outward-reaching churches I know.
It's just not very big.
The Myth of Inevitable Church Growth
I don't think there's been a month in the last 15 years in which a first time guest hasn't told me, "Wow, what a great church! You guys won't be small for long."
I'm still waiting.
And working. And praying. And training leaders. And removing obstacles that hinder growth. And— (you get the idea).
But we're still small.
Occasionally, after hearing about our attendance plateau, someone will tell me I need to step aside so the church can bring in a pastor who can grow it big. (It's always someone who's never been to the church, by the way.)
But I've decided to stay for the long haul. 23 years so far. Even though, as I admitted in The Surprising, Guilt-Free Reason 80% of Churches Don't Break the 200 Barrier, I stink at church growth.
And no, it's not about ego. If it was, I'd have followed my ego out the door over a decade ago. But I stayed. And I'm so grateful to God that I did.
Six Reasons I'm Not Leaving My Healthy Small Church
1. Bigger Isn't Necessarily Better
Smaller isn't better either. But small is normal.
Not only are 90 percent of churches under 200, 80 percent are under 100. That's a whole lot of small.
In regions where the church is experiencing the greatest growth as a percentage of the general population – like Asia, Africa and Latin America – the growth is almost exclusively through the multiplication of small churches, not through the growth of big ones.
Yet the perception remains, mostly in the western world, that a bigger church is a better church.
No, big churches aren't bad either. I think they're great. But they're not automatically better.
Pivot is a part of CT's Blog Forum. Support the work of CT. Subscribe and get one year free.
The views of the blogger do not necessarily reflect those of Christianity Today.
Join in the conversation about this post on Facebook.