The 3-2-1 System for Better Annual Small Church Planning
Annual planning is harder in a small church, but that doesn't mean it's not possible. Or important.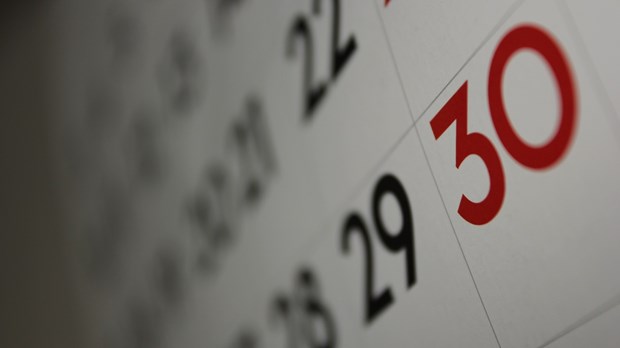 Image: Dafne Cholet| Flickr
Lack of planning is a big reason so many small church pastors feel worn out. And why so many healthy small churches feel stuck.
Some of the advantages of annual church planning include:
Better preparation for events
More time to think and pray about Sunday sermons
Better use of volunteer time
Less stress on everyone in leadership
More consistency
Great ideas can simmer
Bad ideas get exposed and tossed before being used
and many more
(This is the flip-side to my previous post, 5 Reasons Annual Planning Is Harder In a Small Church)
Start With Intermediate Planning
Most teaching on long-term church planning looks at 5-10 year goals. But most small churches barely have a plan for this coming Sunday.
Most small churches barely have a plan for this coming Sunday.
We know we should do better than that. But there's such a big gap between my current reality of "what am I preaching on this Sunday?" to their ideal of "what are your plans for the next decade?" that most small church pastors give up in frustration.
What if there were some intermediate steps to help us design a template for the year ahead, then start filling that template in? Well, there are.
(This is written for churches without an ecclesiastical calendar, a lectionary or other annual templates. If your church tradition uses such tools, some of what I'll be referring to may not apply to you. Use what you can and toss the rest.)
First, Put Annual Events On the Calendar
Christmas is coming again this year. It'll be on December 25. I checked. The date of Easter changes from year-to-year, but it's not hard to look it up in advance. The same goes for every other annual event. So why do they seem to sneak up on so many of us?
Start your annual planning by putting yearly events on the calendar in a conspicuous place or on a shared electronic planner. Then count back three months from each big event and mark "start planning for X event" in red. (For example, write "start planning for Christmas Eve" on September 24.)
It's as simple as starting with what you know for sure.
How to Add 150 Planning Hours to Your Year
Some pastors of big churches take a month off (usually in the summer) to plan, pray and organize. Some even write a year's worth of sermons.
I'd love to do that! But it's not going to happen in any small church I know of. Especially for bivocational pastors.
But imagine if there was a way we could do a version of that every year. One month of forty hours a week means 160 hours to plan, pray, organize and write sermons, prepare new ministry strategies and more.
Pivot is a part of CT's Blog Forum. Support the work of CT. Subscribe and get one year free.
The views of the blogger do not necessarily reflect those of Christianity Today.
Join in the conversation about this post on Facebook.