How to Have a Church Where Money Is Never a Problem (For Real)
If your small church is struggling to survive, this might be the solution you're looking for. Hint: it's extreme, but it's not a fad.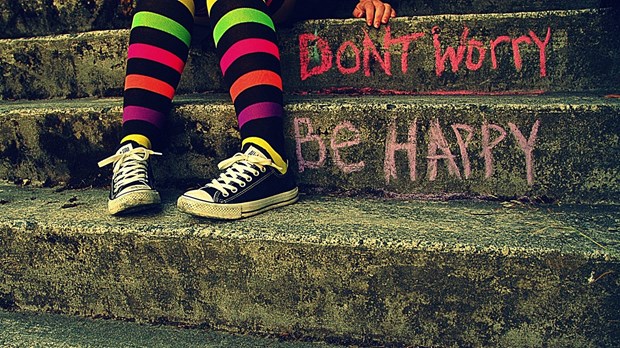 Image: Emergency Brake | Flickr
So many small churches exist in survival mode.
They struggle to meet the rent or mortgage. They struggle to pay the pastor. They struggle to stay alive.
Sometimes the battle for basic survival is so severe that very little ministry gets done, especially ministry outside the church walls, because they can barely keep the lights on.
In tens of thousands of churches every year, the struggle becomes so overwhelming that the church closes its doors for good.
Today I'm proposing a radical solution that, if it's the right choice for you, will literally end all of your church's financial struggles once-and-for-all.
Consider turning your brick-and-mortar church into a house church.
Here it is: Consider turning your brick-and-mortar church into a house church.
Why Consider Becoming a House Church?
This is not an easy solution. It's not for every church. But it is right for some.
If your church meets most of the following criteria, it may be worth considering becoming a house church:
You have 20 or fewer people attending
You're constantly behind on rent, mortgage and maintenance
You're struggling to pay a pastor
Your pastor is bivocational
Your building has become more of a curse than a blessing
Little, if any money gets spent on outside-the-walls ministry
Some Advantages of House Churches
Becoming a house church won't come without a cost, but it has plenty of advantages, too.
House churches require
No mortgage or rent
No maintenance
No salaries
No utility bills
No incorporating
No state licensing
No denominations
And they duplicate themselves very quickly.
House churches don't stress over getting more butts in the seats. When they grow (and they do) they start another meeting at another house.
In a house church, all the money goes to ministry, missionaries and others who need help. Maximum ministry, minimum maintenance.
Better for Some, But not for All
Full disclosure: I'm not an expert at house church. It's not how I worship or minister. I've never even attended one.
In fact, I'm such an introvert that the idea of having church face-to-face with a handful of people in someone else's house (or with a group of people in my house) is a disturbingly stressful thought.
So I pastor a church with a building, a denomination, a salary and all the concerns that go with paying the bills, because that's the best option for me.
But house church is a viable alternative for many, especially for those who are struggling within the confines of an institutional church structure.
So why is house church seldom taken seriously as a possible option? I see four primary reasons:
First, we've been led to believe that a 'real' church always has a building.
If this is true, then there were no 'real' churches until the 250s AD at the earliest. The reality is that house churches have always existed, they will always exist and they are just as real as churches with dedicated facilities.
I don't believe house churches are the way to do church, but they surely are a way to do church.
I don't believe house churches are the way to do church, but they surely are a way to do church.
Second, some think that going from a 'real' church to a house church is giving up on church. Actually, for a lot of churches, believers, and frustrated pastors it may be a great step towards rediscovering church all over again.
Third, some feel like house churches are faddish and filled with false teaching. But house churches aren't fads, they're the oldest form of church there is. And they exist all over the world today, with no evidence that they're more susceptible to false teaching than institutional churches.
For more on how house churches combat heresy, check out this post on organic church by Neil Cole. (House church is sometimes called organic church or simple church. I call it house church because that term needs the least explanation for most people.)
Fourth, since house churches have no paid staff, very few pastors are willing to lead their churches in that direction.
As a pastor I understand that, so I have no desire to push anyone into starting a house church. But I think we need to be open to it.
House church is not the only way to do church. It's not even the best way. Because there is no best way – just what's best for each person and church. And house church happens to be the best way for many people.
More About House Churches
(The following resources are suggested as possible starting points, not as an endorsement.)
For more about house churches, check out these resources:
Pivot is a part of CT's Blog Forum. Support the work of CT. Subscribe and get one year free.
The views of the blogger do not necessarily reflect those of Christianity Today.
Join in the conversation about this post on Facebook.