8 Arguments Against Social Media – And Why Pastors Must Use It Anyway
When a pastor refuses to be on social media, they're telling a large chunk of the congregation, "If you want to talk to me, you'll do it my way."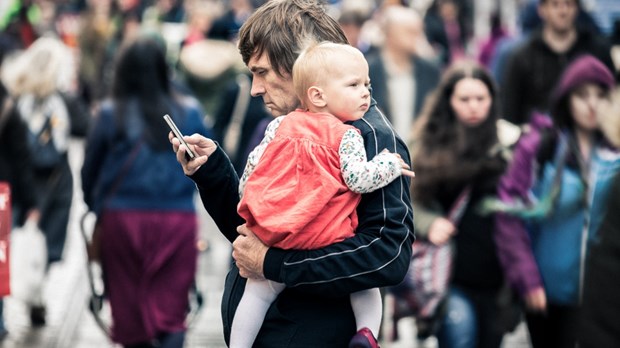 Image: cosmo_71 | Flickr
If you're a pastor and you're not using social media, you're not pastoring your church as well as you could.
Whenever I say that in a minister's conference I make some pastors mad.
I'm okay with that. Because I also get looks of relief and whispers of "thank you" from staff members and volunteers. They've exhausted themselves trying to convince their lead pastors to get on social media, so they're grateful when an old coot like me backs them up.
I'm probably safe stating the need for social media here, because the fact that you're reading my blog means you're already connected. But if you know of a pastor who isn't convinced of it yet, email this to them.
If they don't have email, go old school on them. Print this up and snail mail it. Or hand it to them on Sunday (after the service, not before). Seriously. Go analog. On paper. And make sure you include this part where I tell you to print this up and hand it to them. That way some of the blame is on me and off you.
If you're not on social media, let me answer some of your arguments. I've heard them all. And if I miss any, you'll let me know, won't you?
1. "People spend too much time on their computers and cell phones."
Yep. No argument there. But that is where the people are.
Jesus told us to take the gospel where the people are, right?
2. "I don't like it."
That doesn't matter. You don't have to like it.
If you hated football but lived in a town that was obsessed with high school football, what would you do? Sit at home on Friday nights? Or go to the game because that's where the community is?
3. "People aren't going to be won for Jesus with me on my computer or cell phone."
Not true. People are led to Jesus on social media all the time.
And it's where more people find a church to visit than anywhere else.
Refusing to use social media today is like living in the 1960s and refusing to use a telephone.
Refusing to use social media today is like living in the 1960s and refusing to use a telephone. You can do it, but you're missing out on a basic tool of interpersonal communication.
If you're not in ministry, it doesn't matter if you're on social media. To each their own. But the ministry is about connecting. Connecting people to Jesus and to each other. And the task is important enough to use every available tool to do the job.
Pivot is a part of CT's Blog Forum. Support the work of CT. Subscribe and get one year free.
The views of the blogger do not necessarily reflect those of Christianity Today.
Join in the conversation about this post on Facebook.