They Just Don't Get It: Why Big Church Solutions Can't Fix Small Church Problems
The vast majority of churches are small, so we need small church alternatives to big church solutions.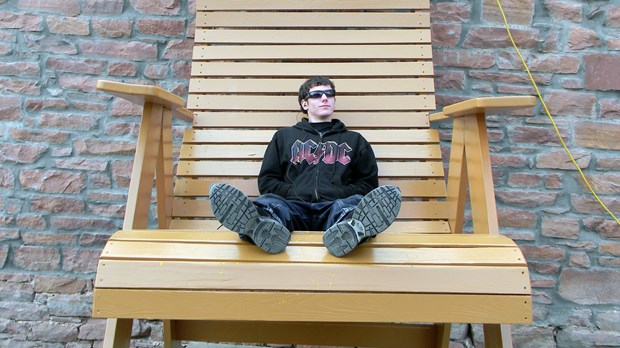 They just don't get it.
How many times have I said that while shaking my head after attending a conference or reading blog posts and books about church leadership? I could write a book.
Oh, right. I did.
I know I'm not alone in this. If you're a small church pastor, you've had the same experience on many occasions.
You're looking for help to make your church better, healthier, stronger and more kingdom-minded, but almost everything you find comes from a big church perspective. That's not bad. But it often means there's very little, if anything in it to help you in a small church context.
The articles and books I'm referring to are written with good intentions, and the ideas in them aren't wrong. But even in a book or conference where I receive valuable information, I often spend a lot of time shaking my head, thinking…
They just don't get it.
Big Church Solutions
For example, here's a short list of some church ministry ideas I've read recently. These were all presented as either must-do, or very important to do.
Regular staff vision meetings
One day a week, or several weeks off in the summer for sermon prep
Age-appropriate, well-lit children's facilities
Uncluttered meeting rooms, cleared of stacked chairs and unnecessary furniture
Video announcements
Parking lot attendants
Professional signage
Coordinated start/end times for adult/kids' services
Not putting people in a ministry unless they're gifted for it
I don't disagree with any of those ideas. They all make sense.
But none of those suggestions was tempered with a recognition of small church realities and alternative solutions.
Most small churches would love to implement big church ideas but, like David trying on Saul's armor, they just don't fit.
Most small churches would love to implement big church ideas but, like David trying on Saul's armor, they don't fit.
And it's not only a matter of numbers. Small churches operate by a whole set of different principles. No one in church leadership disputes that. But they don't factor that in as often as they should.
You can't drop two zeroes from an idea that works in a church of 5,000 and use it in a church of 50. Even if it's healthy, strong and growing.
Big church principles only scale down so far. By the time they reach the average church (the median size is 75 people), most of them don't work any more.
When it come to what small churches and their pastors face on a daily basis…
They. Just. Don't. Get. It.
Small Church Realities
Here are a few of my head-shakers in response to some of the above ideas, based on what I know a lot of small church pastors are going through:
Staff vision meetings? That happens between pastor and spouse over dinner every night. How about one, just one volunteer the pastor isn't related to, who'll show enough commitment that they can be considered a volunteer staff member?
One day a week for sermon prep? Most bi-vocational pastors with families are hoping to eke out a couple uninterrupted hours on a Saturday night for that. If they could find an entire day to set aside, they wouldn't – and shouldn't – spend it on sermon prep. That would be a family day.
Uncluttered meeting rooms? When your facility is small and multi-use (like in the church I pastor), or you're borrowing a room from someone else, there's nowhere else to put the stacked chairs. That clutter is proof that the room gets used for more than just one meeting each week.
Video announcements? Many small churches don't own a video projector, screen or the computer to run it. Let alone someone with the time and talent to edit it into a tight video package. And what would be the point of doing that for 20, 30 or 40 people, anyway?
Not putting people in a ministry that doesn't match their gifts? But who exactly has the empty-the-garbage-and-clean-the-restrooms gift?
Three Requests
I don't want to be a whiner. But I do want people to be aware of this reality. So I have three requests for three kinds of people:
1. Church leadership bloggers and authors
Please consider that most of the pastors looking for help are in small churches. Give us some small church alternatives alongside your big church solutions.
Most of the pastors looking for help are in small churches. Give us some small church alternatives alongside your big church solutions.
Show us you get it.
2. Denominational officials & seminary professors
Please prepare the next generation of ministers for the likelihood that they'll face small church challenges. Cries of "they didn't teach me this in bible college" as a pastor heads to the restroom with a plunger, stopped being funny a long time ago.
Prepare them to get it.
3. Small church pastors
Try not to get discouraged. Take what you can from all the helpful blogs and books out there. But try not to put unrealistic expectations on you, or your church's shoulders based on lessons that don't fit your reality.
Be who you are. Not what someone else thinks you ought to be.
Get it? Good.
Pivot is a part of CT's Blog Forum. Support the work of CT. Subscribe and get one year free.
The views of the blogger do not necessarily reflect those of Christianity Today.
Join in the conversation about this post on Facebook.