9 Things I Love to See When I Visit a Church
I don't need a Hollywood-level production, just a genuine, healthy expression of worship and fellowship.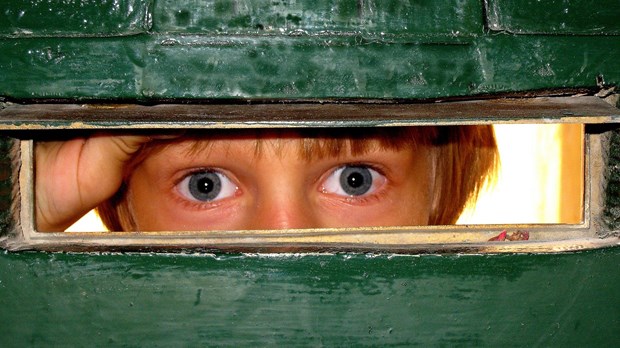 Image: Alex Grech | Flickr
I've been in the church all my life. Literally.
On the first Sunday I was alive, I was in a baby basket beside my mother as she played the piano in my parents' tiny, store-front, start-up church.
In recent years, I've worked with churches of virtually every denomination. So I've seen it all.
Because of that experience, I'm not impressed with the bells and whistles a lot of churches work so hard on.
When I come to your church, I'm not looking for a Hollywood-level production. As I wrote in a recent post, that wears thin quickly.
Over the years, I've compiled a list of things I love to see when I visit a church. A lot of it is common knowledge, like clean bathrooms and proper signage. And some things are bonus, like a nice cup of coffee or a kickin' worship team. So I won't include those in this list.
When I visit your church I want a genuine expression of worship and fellowship.
What I am including falls under this general heading: When I visit your church I want a genuine expression of worship and fellowship.
To be clear, this is my list. It's not what everyone needs – or likes. It's not based on a focus group or demographic study of what spiritual seekers want. It's just me. A long-time Christian and church leader. But that also means what I'm talking about comes from experience, not ignorance.
These aren't requirements for a healthy church. Or a growing church. Or an innovative church. I don't expect any church to have all of them. And I'm aware that most of the small churches I work with are struggling with some of them. The church I pastor struggles with them, too.
But I love it when I see them. And I don't think I'm alone. I suspect that a lot of people – both seekers and saints – would give us a similar list if we knew how to ask them the right questions.
(This is a companion post to 9 Things I Love to Hear in a Sermon,)
1. I want to be greeted, but not overwhelmed
Someone should be at the door or the parking lot to say hi and answer any questions I may have. I'm even okay with the much-maligned "shake someone's hand before you're seated" routine.
But, outside of that, let me discover things at my own pace. Don't get in my face. Let me know how to get more involved, but don't push it.
2. I want an experience I can't get at any other church
As I mentioned in a recent post, churches should not be cookie-cutter copies of each other.
Pivot is a part of CT's Blog Forum. Support the work of CT. Subscribe and get one year free.
The views of the blogger do not necessarily reflect those of Christianity Today.
Join in the conversation about this post on Facebook.