Forget Being Culturally Relevant – The Church Needs to Be Contextually Real
Chasing relevance makes our churches look the same in ways we should be different – from each other and from the culture.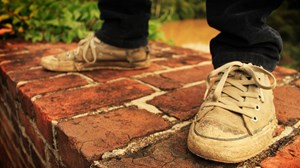 Image: kumprinx | Flickr
I don't care if the church is culturally relevant.
No, I don't want us to wallow in some old-time, glory days that probably never were. But cultural relevance is not the answer.
As I wrote in Six Church-and-Culture Issues I Don't Care About Any More, it's ...
Continue Reading ...
Pastoring Shouldn't Be this Hard (With 4 Steps to Make It Easier)
Our obsession with numerical growth may be the unseen culprit behind a lot of burnt out pastors and unhealthy churches.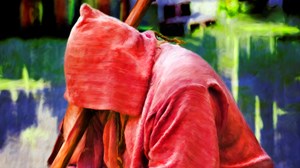 Image: Randen Pederson | Flickr
Pastoring is hard work. But should it be this hard?
According to a post by Philip Wagner, Peter Drucker said that the four hardest jobs in America are:
The President of the United States
A university president
A CEO of a hospital
A pastor
(UPDATE: Please note the disclaimer about ...
Continue Reading ...
People Won't Commit to the Church Any More? Don't You Believe It
The way people make commitments is changing. Unhealthy churches whine about it. Healthy churches do something about it.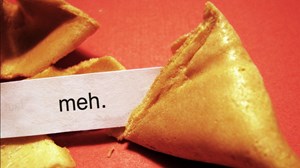 Image: Rick Harris | Flickr
Recruiting and keeping church givers and volunteers is harder than it used to be.
People keep saying it, so it must be true, right?
Wrong.
If I was ever tempted to tell pastors to quit whining about something, this is it.
Here's how the party line goes: It used to be fairly ...
Continue Reading ...
Overcoming the Small Church Easter Sunday Blues
Many small churches prepare for Easter Sunday under an unseen burden.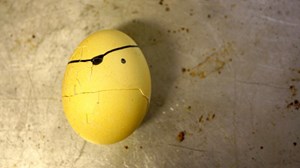 Image: timlewisnm | Flickr
The resurrection of Jesus is the greatest event in history.
But Easter has an unseen downside for many small churches.
Right now, all around the world, churches are excitedly preparing for Easter Sunday. Lilies are being arranged, Passion Plays are being staged, Easter eggs being ...
Continue Reading ...
What's Better? 10,000 In One Megachurch Or 10,000 In 100 Small Churches?
The work of the Holy Spirit in neither enhanced nor diluted by the size of the crowd.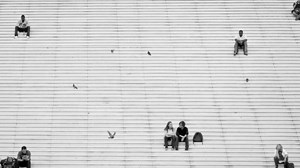 Image: Florian Plag | Flickr
"How can you possibly say that a church of 100 is as valuable as a church of 10,000?"
Yes, I was actually asked that question.
I ignored the insult and answered it this way: I'm not saying that a church of 100 is as valuable as a church of 10,000. Or vice versa. ...
Continue Reading ...
9 Things I Love to See When I Visit a Church
I don't need a Hollywood-level production, just a genuine, healthy expression of worship and fellowship.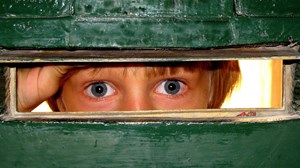 Image: Alex Grech | Flickr
I've been in the church all my life. Literally.
On the first Sunday I was alive, I was in a baby basket beside my mother as she played the piano in my parents' tiny, store-front, start-up church.
In recent years, I've worked with churches of virtually every denomination. ...
Continue Reading ...
Why We Need Churches of All Types – And All Sizes
It's important to learn from other churches without becoming a cookie-cutter copy of them.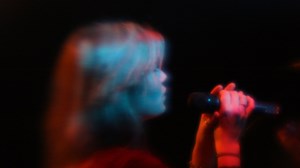 Image: Keith Riley-Whittingham | Flickr
The church I pastor isn't like your church. If it was, one of them would be unnecessary.
Our church probably shares many traits with yours. Starting with core biblical theology, I hope. But we are uniquely us. And you should be uniquely you.
Here's a short metaphor ...
Continue Reading ...
Megachurches Can't Reach the World for Jesus Alone
It's time for the 90 percent of churches to come alongside the 10 percent and get our hands dirty together.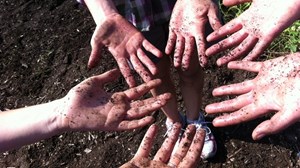 Image: Ogilvy PR | Flickr
Megachurches, we're with you.
You're our brothers and sisters in Christ. Our partners in ministry.
We know that the task of reaching our communities, nations, cultures and world is an enormous one. And an enormously important one. We don't expect you to do it ...
Continue Reading ...
The Best Way to Promote Church Growth? Support Small Churches
More people are led to Jesus, discipled and sent into ministry from small churches than by any other means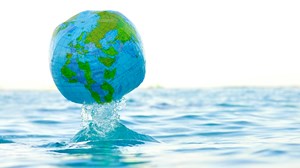 Image: Nattu | Flickr
I want my church to grow.
I want your church to grow.
But more than anything, I want The Church to grow.
I want as many people as possible, all over the world, to know Jesus.
The good news of the gospel can't be confined within the walls of my church, the distinctives of my ...
Continue Reading ...
This Easter, Let's Tell a Better Story
A friendly encouragement to every pastor (including me) to get out of the way and let the cross stand alone this Easter.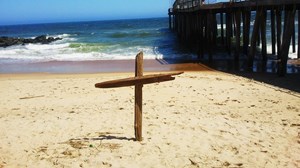 Image: SurFeRGiRL30 | Flickr
Good stories matter.
They can tell us truths that drill themselves deep into our core.
As Easter approaches, many pastors will be tempted to tell a feel-good story of spiritual renewal, personal growth and universal hope to our larger-than-usual congregations.
That's a good ...
Continue Reading ...
Dear Andy Stanley, Please Be the Small Church's Ally, Not Our Enemy
A plea from the 90 percent about "that" sermon you preached.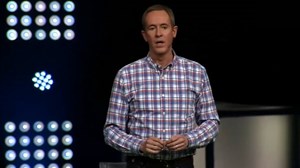 (This post has been updated – twice – with Stanley's apolog(ies). Scroll down to see them.)
I hate situations like this.
I just listened to a sermon from a guy I like, who insulted me, my church and 90 percent of the churches on earth for no good reason.
For over ...
Continue Reading ...
Jesus Called Us to Make Disciples, Not Baptists (or Catholics, or Lutherans, or...)
A humble call to remind all of us that it's about Jesus and his church, not our little segment of it.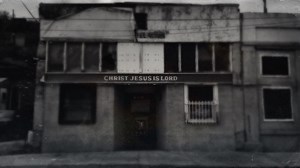 Image: Kevin Dooley | Flickr
The world doesn't need more Episcopalians.
No one wakes up with a hunger to be a Methodist.
No child says "I want to be Assemblies of God when I grow up."
We live in a post-denominational world. The day of being Presbyterian because we grew up Presbyterian is ending. ...
Continue Reading ...
Follow Karl
Read More from Karl
Free Newsletters