9 Bad Habits that Limit a Church's Ministry Capacity
It's not about church growth. Or working harder. It's about doing smarter ministry with our church's current resources.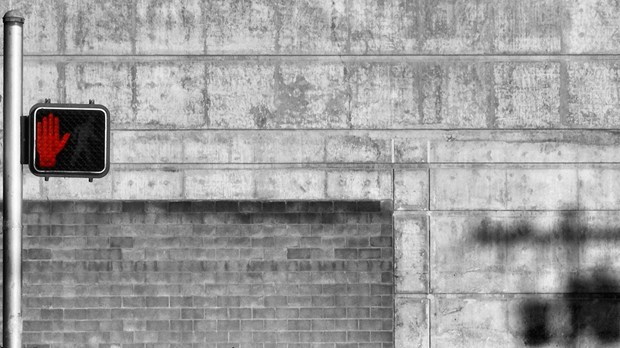 Image: hobvias sudoneighm | Flickr
The church I pastor has reached our capacity. Not our seating capacity. Our ministry capacity.
We can't do any more ministry than we are currently doing. Unless we change the way we do it.
Last Saturday I spent the day with our church's key leaders and we reached one simple conclusion.
We can't work harder. We have to work smarter.
Our church has to restructure in a way that allows for greater ministry capacity.
Our church has to restructure in a way that allows for greater ministry capacity.
This is not about church growth. Although that might happen, and we'll welcome it if it does. It's about ministry growth. Equipping disciples better so they can do more effective ministry.
A lot of good ideas came from that meeting. I won't go into those details, because most of them are specific to us. But our conversation has led me to think about the bad habits many churches (including ours) get caught in that put a lid on the amount of ministry we're able to do.
Here are nine attitudes that will limit a church's ministry capacity. No matter how big or small the church is.
1. Concentrating On Attendance Numbers More than Ministry
Church growth is a positive thing. As long as there is one person in our community who doesn't know Jesus, our church isn't done growing.
But more people in church doesn't always mean more ministry is being done. If all we're doing is growing the size of the audience, tending to their needs will limit our ministry capacity rather than adding to it.
2. Hiring More Staff Instead of Training More Disciples
When you reach your ministry capacity you should hire more staff and get a bigger building, right? Wrong.
With the high cost of living where I live and minister that is not good stewardship. But even if you can afford it, that's not the best option. At least not the best first option.
Bigger buildings and staff may seem like they increase your church's ministry capacity, but they come at a price. The cost of maintaining those salaries and mortgages for the long term. Usually at the expense of doing better ministry.
Instead, we need to train more disciples. Increase the capacity of church members to do ministry, instead of paying others to do ministry for them. Training disciples doesn't make you top-heavy. It makes you more kingdom-minded.
3. Putting More Focus on Sunday Stage Shows than On Making Disciples
In two previous posts (here and here) I wrote about my growing frustration with how much time, energy and money we pour into our Sunday morning stage shows.
Pivot is a part of CT's Blog Forum. Support the work of CT. Subscribe and get one year free.
The views of the blogger do not necessarily reflect those of Christianity Today.
Join in the conversation about this post on Facebook.