Small Churches Exist: Deal With It
Seven acknowledgements we must make if we hope to value and empower every congregation of every size.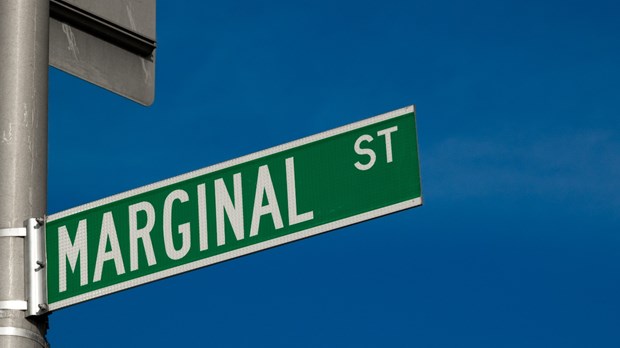 Image: David Goehring | Flickr
Small churches are here and we're not going away.
We're tired of being treated like a problem that needs to be fixed, or ignored as if we don't exist.
If you write or speak on church leadership issues, I implore you to take note of this huge oversight, and start tapping in to Christianity's most under-utilized and unappreciated resource.
Small churches exist. It's time to deal with that reality.
Small Churches are Normal
Of course, we all know small churches exist. Up to 90 percent of congregations are considered small – a stat that worries many church leaders.
The number of small congregations tells us nothing about the health of the overall church.
But those stats are not something to worry about. Because the number of small congregations tells us nothing about the health of the overall church.
Christianity can be in revival or collapse, strong or weak, increasing or decreasing as a percentage of the population, but the stats are always same.
When the church is growing, small congregations are being planted, and when the church is dying, the size of congregations is shrinking. Either way, there's a whole lot of small going on.
Why Aren't We Dealing with Small Churches Better?
So we know small churches exist. That's undeniable. Why are we so bad at utilizing them?
Instead of acknowledging, supporting and resourcing small churches as the most typical way that Christians gather, many in church leadership have marginalized them. And, in doing so, we've hurt those churches, their leaders and their members, undermining their contributions to the body of Christ.
If the church is going to be healthy, strong and united, our attitude towards small churches must change. Starting with these seven acknowledgements:
1. Acknowledge that Small Churches Exist
If you go to the average church leadership conference, you're unlikely to hear anything for small churches.
I don't even know if we're ignoring them. Ignoring implies intentionality. You have to acknowledge them to ignore them. Small churches are just invisible.
We spend so much time congratulating and tweaking big and megachurches, we forget that very few churches even have a full time pastor, let alone a worship team or youth leadership.
I don't expect everything to be aimed at the small church. But we need to keep them in mind when we teach and write about church leadership.
2. Acknowledge that Small Churches are Normal
On the few occasions when small churches get a mention, it's usually to bemoan the sad lack of church growth. Statements like "90% of churches are under 200 people – we need to fix this" and "here are the eight mistakes your small church must be making" are meant to encourage, but they send a message that small churches are a problem.
Pivot is a part of CT's Blog Forum. Support the work of CT. Subscribe and get one year free.
The views of the blogger do not necessarily reflect those of Christianity Today.
Join in the conversation about this post on Facebook.