3 Assumptions & 5 Realities About Why So Many Churches are Small
Even with the arrival of megachurches, small churches are the primary way people choose to worship Jesus.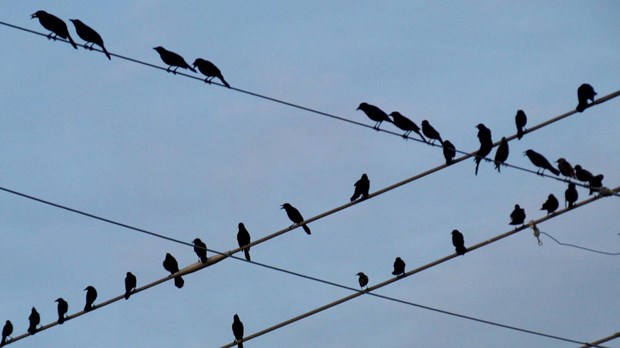 Why are there so many small churches in the world?
Ninety percent of churches have fewer than 200 people. Eighty percent have under 100.
Small churches are not in the minority. We are the overwhelmingly dominant way people have always chosen to worship Jesus.
Yet, despite this, there are many misunderstandings about the purpose, the nature, the needs, the blessings and the realities of small churches, based on our assumptions, rather than reality.
Here are 3 of those assumptions, followed by 5 often overlooked realities.
Small Churches Aren't Just…
1. Rural
The most common response I hear when I say not all churches are meant to be big is, "Well, of course. You can't build a megachurch in a small town."
True, but small churches (including the one I pastor) aren't just in small towns. And has anyone followed that line of thinking to its logical conclusion? Do we really expect that every church in heavily populated areas will either be big/mega, or sick and dying? Of course not.
City people like small churches too.
City people like small churches too.
2. Unhealthy
The world is full of failing churches. Hurting churches. Dysfunctional churches. Unwelcoming churches. Unloving churches. Name a human problem and you can find a church that matches it.
Many of those unhealthy churches are small or shrinking. But not all small churches are unhealthy. Most aren't.
3. Start-ups
I was attending a ministry conference a few years ago, when they did a giveaway to the pastor of the smallest church in attendance. The pastors in the room applauded as the small church pastor ran to the stage to claim a free grab-bag of "books, CDs and more!" from the host.
Wow! I thought. That's great! They're acknowledging the value of small churches. Then the host said, "We're so glad you're here! We just love helping start-up churches!" [Cue the sound of bagpipes deflating]
I love helping start-up churches, too. But that wasn't the question he asked, it was an assumption he made. Surely any pastor of a small church attending an innovative church conference has to be a start-up.
We're not all start-ups. Most of our churches have been small for a while, and will continue to be, even as we play a pivotal role in the body of Christ.
Some Small Church Realities
Small churches exist for a lot of reasons. Many are in smaller towns, some are unhealthy, and a lot of them are start-ups. But there are other reasons, too.
Pivot is a part of CT's Blog Forum. Support the work of CT. Subscribe and get one year free.
The views of the blogger do not necessarily reflect those of Christianity Today.
Join in the conversation about this post on Facebook.