Grandma Went to Woodstock: 5 Principles for Pastoring a Vibrant Older Congregation
The generation that grew up on Led Zeppelin will affect our churches differently than those who listened to Lawrence Welk.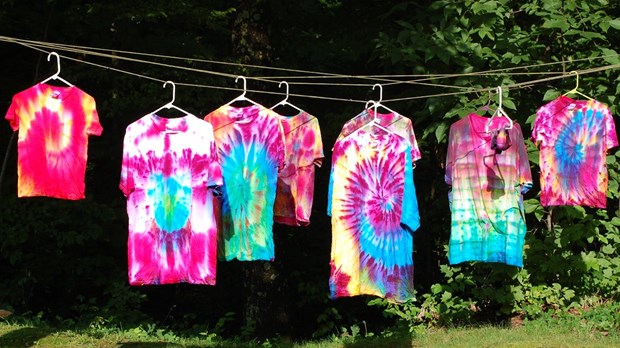 Image: Carol | Flickr
Everyone in church leadership seems to be talking about how to reach millennials.
But what do you do when your church is filled with seniors? Is there a way to build a strong church with them? Or does it always have to be about younger people?
I hear those questions a lot. And I'm learning some great lessons in the conversations that follow.
You can build a strong church by focusing on on seniors.
The answer is yes. You can build a strong church by focusing on seniors.
Here are five principles I've learned about building a strong, healthy church with a congregation whose hair is more gray than spiky.
1. Do It On Purpose
Like anything else, if we're going to do a good job ministering to and with seniors, we have to be intentional about it.
A church that's filled with seniors because they're the only ones left from the bygone glory days is not healthy. But a church filled with seniors because it's intentionally ministering to their needs and utilizing their gifts can be very healthy, strong and a blessing to their community.
Right now, your church may be graying unintentionally. But maybe that's what you're gifted at and called to do. If so, don't fight it, lean into it. If you're already doing it by default, imagine how well you could do it on purpose.
2. Train, Don't Just Teach
Most of today's seniors were raised in an era in which we outsourced ministry instead of doing it ourselves. Outside of ushering, teaching Sunday School or singing in the choir, the average churchgoer in the 1950s-90s put their money in the offering so that others would do ministry for us. We paid our pastor to visit the sick, we paid missionaries to go to foreign lands, and so on.
And on Sunday, we paid to hear great teaching.
It's time to shift that into a higher gear. Great teaching isn't enough anymore. If it ever was. You can hear a fantastic sermon and go home impressed, but unchanged by it.
Teaching and preaching churches need to become discipling and training churches. This applies as much to senior believers as it does to younger believers.
Older Christians have a lot to contribute – and not just financially. But they'll never step into their ministry gifting unless we expect it and from them and equip them for it.
According to the late writer and Christian teacher, James Houston, "Our society is doing a good job of producing seniors, but not elders."
Training is what makes the difference between just getting older, or becoming an elder.
Pivot is a part of CT's Blog Forum. Support the work of CT. Subscribe and get one year free.
The views of the blogger do not necessarily reflect those of Christianity Today.
Join in the conversation about this post on Facebook.