The Astonishing Power of Small Churches: Strategic Placement
Small churches may be the most overlooked, under-appreciated and underutilized asset on earth. But it doesn't have to stay that way.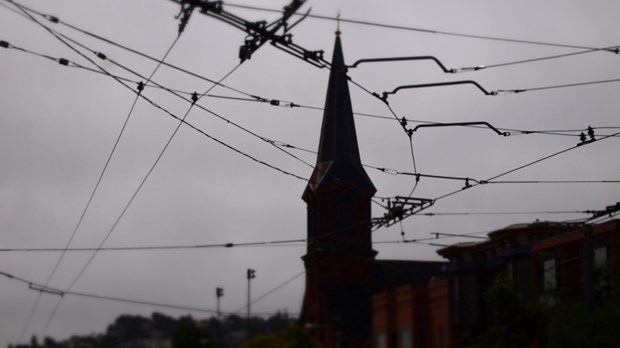 Image: apasciuto | Flickr
Over one billion people choose to worship Jesus in small churches.
But the astonishing power of small churches is not just about the numbers. It's about strategic placement.
This is where our small size becomes our advantage.
Small churches have found their way into every corner of the world.
Laws don't stop us, distance can't limit us, and lack of funds won't discourage us.
In places where Christianity is illegal, our size makes us invisible. Where people have no transportation, our size makes us accessible. Where land is expensive, our size makes us affordable.
Small churches are not a mistake to be fixed or an obstacle to overcome. We may be God's greatest tool to reach the world. Especially when we join forces with our big- and megachurch brothers and sisters.
(This is the second in a five-part series. Click here to read Part 1, The Astonishing Power of Small Churches: Over One Billion Served.)
"Where's Waldo?" Has Nothing on Small Churches
Small churches may exist in more places on earth than any other group of people.
Small churches may exist in more places on earth than any other group of people.
Let's start with religious groups. Most religions and Christian denominations exist predominantly within the region where they were birthed. But the body of Christ is everywhere. And no aspect of Christianity is found in more places than small churches.
Small churches are spread more evenly around the globe than Buddhists, Hindus, Jews or Muslims. More than Baptists, Methodists, Pentecostals or Catholics.
Small churches also exist in more places than any man-made product. We dot the world's landscape more widely than Starbucks, McDonald's, or even Coca-Cola. Yes, there are many places on earth where you can't buy a Coke, but you can go to a small church – even if it's illegal to do so.
Small churches reach into more segments of human society than communism, capitalism, democracy or Hollywood.
It's been said that the world is flat, mainly because of the widespread use of computers. And to a large extent, that's true. But Apple and Microsoft only wish they were in as many places as small churches.
The Adaptability of Small Churches
The Gospel of Jesus is more culturally adaptable than any ideology, religion or philosophy that has ever existed. (Truth tends to do that). And when it's packaged in a small church, that adaptability becomes universal.
While our big- and megachurch friends are doing great things for God, they tend to be clumped in a handful of places around the globe. But small churches can be found on every continent, in every nation and among every ethnicity.
Pivot is a part of CT's Blog Forum. Support the work of CT. Subscribe and get one year free.
The views of the blogger do not necessarily reflect those of Christianity Today.
Join in the conversation about this post on Facebook.