5 Ways Small Churches Help Big Churches Without Getting (Or Asking For) Credit
Sometimes, when small churches contribute to the body of Christ, we're blessing our big church friends in ways that no one else sees.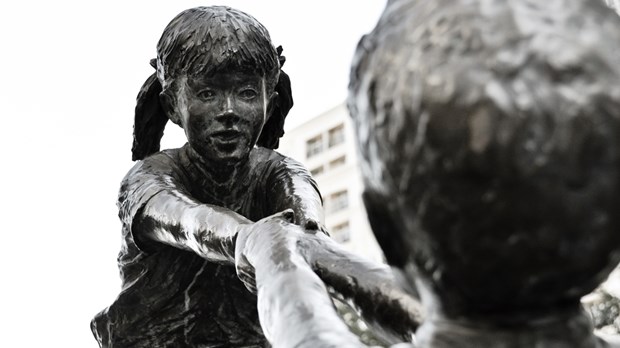 Big churches and small churches all have something to contribute to the body of Christ.
But, because of their size, the contributions of big churches tend to get noticed more. That's okay. We don't do this to be seen. (At least we shouldn't).
And sometimes the attention that's received by the glaring spotlight on big- and megachurches is unfairly harsh and critical. So our big church brothers and sisters need our prayer and support, not our jealousy and criticism.
But there's an interesting side-story going on in the church that no one but small church pastors are in a position to notice. Small churches don't just contribute good things to the body of Christ in general, we're providing ministry for big churches that no one else is aware of.
If we're not looking for credit, why am I writing this article? Because it's frustrating to see so many of my fellow small churches and their pastors doing such valuable kingdom work while continuing to read and hear that we must not be contributing much if we're staying small.
It's often our small size that allows us to provide much-needed assistance to the body of Christ.
The truth is, it's often our small size that allows us to provide much-needed assistance to the body of Christ.
Here are 5 ways small churches help big churches that no one but a small church pastor may ever see:
1. Training Your Workers
You can't use the stage of a large church to figure out if you're a good singer or musician. It wouldn't be fair to the church or to the minister-in-training to put them in front of, or in charge of hundreds or thousands of people. People need to be trained in a smaller, more personal, more sympathetic environment.
Certainly, most big churches have ways to train their own folks to do that, but that's not where most of them got their start.
So many ministers who manage large groups of people, lead thousands in worship, or preach to massive crowds, got their start in a small church. Small churches are great places for people to discover, hone and use their gifts at a time when they're still figuring out exactly what those gifts are.
We're glad to do it. But that doesn't mean it's not frustrating when, after helping someone reach a higher level of skill, they leave our church to use those skills at a bigger church.
We get it. But still.
2. Counseling Your Members And Staff
Over the past 25 years, ministering in a community with so many megachurches, I've been a sounding-board (aka, counselor) for dozens of megachurch members and 11 megachurch staff members. Yes, staff members.
Pivot is a part of CT's Blog Forum. Support the work of CT. Subscribe and get one year free.
The views of the blogger do not necessarily reflect those of Christianity Today.
Join in the conversation about this post on Facebook.