10 Essential Ingredients for Running an Effective Small Church Internship
If your church wants to invest in the next generation of ministers, a ministerial internship is a great way to do it.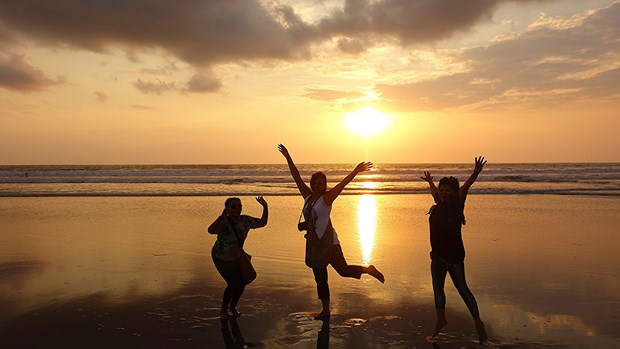 Small church internships have a lot to offer both the intern and the church.
But they have to be done right. If not, they're a nightmare.
For over a dozen years, our small church has operated a successful internship ministry. Here are ten essential lessons we've learned, which have given us a reputation as a church that former interns want to recommend to future interns.
(This is the third in a series about small church internships. For more info, check out 7 Reasons to Consider a Small Church Internship, and 10 Steps to Get an Internship Ministry Started In a Small Church.)
1. Be Ready to Invest More In the Interns than They Will Give You
Many churches want to start an internship ministry because they need help and want free labor.
But there's no such thing as free labor. An internship will cost your church a great deal of time, energy, money and other resources. In fact, it is likely to cost you more than it will pay you back – at least in the short run.
There's only one good reason for a church to start an internship ministry. Because you want to invest in the next generation of ministers.
If you want workers, train your own volunteers or pay someone a decent hourly rate.
Internship is more about what we give the interns than what they give the church.
Internship is more about what we give the interns than what they give the church.
2. Decide Who's Paying Who – And How Much
There are two ways to do an internship. The one where the interns pay the church and the one where the church pays the interns.
In our church, they pay us.
Sounds great, right? And it is.
But it comes at a cost. Here's why.
If you pay the intern, you're essentially getting an employee. You're off the hook for anything but their pay and a positive learning environment.
But if they pay you, you're on the hook for everything. In our internship, their tuition payment covers every essential cost they will have while with us. Housing, food, transportation and education. Other than medical insurance and clothes, we're responsible for their well-being.
Before any church starts an internship, you need to sit down, assess those costs and decide what will work best for you. Depending on how much time and energy you have to invest in them, sometimes it's cheaper for the church to pay the interns than for the interns to pay the church.
Since the internship at our church is one where they pay us, the rest of these ingredients are offered with that kind of internship in mind.
3. Treat Interns Like Students, not Slaves
There will be a lot of grunt work involved in a small church internship. Because there's a lot of grunt work involved in small church ministry. If you're paying them, you can require more of that from your interns than if they're paying you. But either way, even paid labor isn't slave labor.
No intern should ever feel like they're being taken advantage of by the church.
When they're assigned menial tasks, they need to be shown how those tasks connect to ministry.
4. Provide a Good Living Environment
If your church building has some kind of housing, like an on-site apartment or unused parsonage, freshen it up before they arrive. Make sure everything from plumbing to electricity, to appliances are working. Paint it, clean it, and change out the 20-year-old drapes.
And get wifi (unless your church is so rural you can't get wifi). It matters more than TV.
If you don't have church housing, find a trusted church member who has a good guest room. And make sure the home host is someone who will represent your church well and be a blessing to the intern. A great internship can be sabotaged instantly by poor living conditions.
5. Give Every Intern a Great Experience – Especially Your First One
If you give your first intern a great experience, word will get out.
If you give them a bad experience, it will get out faster. And your first intern will be your last.
6. Be Flexible
Your first intern will be an outlier.
It takes a brave student to go to a church without a proven internship track record.
It takes a brave student to go to a church without a proven internship track record. Because of that, they almost certainly won't fit with the schedule you had in mind.
Adjust to them as much as possible.
7. Keep them Busy In Hands-On Ministry
Probably the second most common mistake churches make with interns (treating them like slaves instead of students being the biggest) is not giving them enough to do.
I know it's hard to imagine not keeping them busy with everything that needs to be done at your church, but remember that interns are typically in their late teens or early 20s. They're still learning. That's the point of internship, after all. So there's a lot about basic ministry that they don't know how to do. Finding plenty of ministry-oriented tasks that aren't above their training level isn't easy.
Start by having them shadow ministry team members. Then, have them start doing ministry with you. Finally, help them as they start doing ministry themselves.
8. Get Everyone In the Church Involved
An intern in a small church should get experience in every aspect of church life. Especially if it's a year-long internship.
An intern in a small church should get experience in every aspect of church life.
That means getting to know people of every age and having hands-on experience in every ministry the church does.
9. Give them the Keys – Literally and Figuratively
Let your interns know you want their ministry to impact your church.
To do that, you can't just give them tasks and responsibilities. You need to give them ministry and authority.
10. Send Them Off with a Tangible Memory
When they leave, every intern needs to be given a token of their time with you. Something that will remind them of what they learned, who they met and how they impacted your church.
One of the easiest ways to do that is to take lots of photos when they're with you, then have them bound in a keepsake book that you present to them when they leave.
So Why Do It?
With all that an internship can cost a church, why should we offer one?
Because training the next generation of ministers matters.
Not every church will grow numerically year after year. Even healthy ones. But every church can contribute to the growth of the church.
Offering an internship opportunity to ministerial students is a great way to do that. No matter what size your church is.
Support our work. Subscribe to CT and get one year free.
Join in the conversation about this post on Facebook.