8 Life and Leadership Lessons From The Jayden K. Smith Hoax
If we don't learn what we can from this silly little episode, we might fall for the next big one.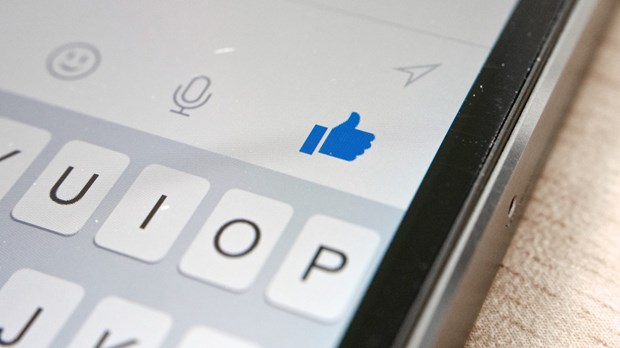 If you were on Facebook in the last few days, you heard from Jayden K. Smith.
Actually, you didn't hear from Jayden, you heard a lot about Jayden.
For those not on Facebook, here's what happened.
Someone started a rumor that if you accepted a friend request from Jayden K. Smith your Facebook account would be hacked. The message encouraged everyone to copy and paste this warning to all your friends. A lot of people forwarded the warning, flooding people's Facebook inboxes.
Despite all the warnings, no one got a friend request from Jayden K. Smith because the entire thing was a hoax.
Not a big deal. No one got hurt and no accounts were hacked. But, wow, did a lot of people fall for it!
So, let's learn something from it.
Here are 8 principles that this internet hoax can remind us about life and leadership.
1. If you have time to pass it along, you have time to confirm it
With internet access, it's as easy to confirm or deny something as it is to pass it along.
With internet access, it's as easy to confirm or deny something as it is to pass it along.
It literally took me no more time to click over to Google, enter the name Jayden K. Smith and see that it was a hoax than it would have taken me to select, copy, and paste the false message to all my Facebook contacts.
Confirm before you share.
2. If you find yourself saying "I never do this, but..." stop doing it!
Several of the messages I received started with the words "I never do this, but..."
I have never – let me repeat – never received a message that starts that way that wasn't fake.
3. "It can't hurt" often does
This is the partner to "I never do this, but..."
Thankfully, the Jayden K. Smith hoax never got beyond a nuisance. No real harm was done.
But that's not always the case. Passing along false info is not just unnecessary or a nuisance. It can be harmful.
4. Not everything that seems urgent is urgent
In fact, there's often a direct correlation in the opposite direction.
The more the message screams Urgent!, the less urgent it's likely to be. This is true on the internet, in our postal mail and in real life.
Real urgency speaks for itself. It doesn't need to scream.
5. You can't communicate too much – until you do
We have too much information coming at us. Don't be guilty of adding to it unnecessarily.
When the message is truly important, urgent and/or helpful, it's almost impossible to overcommunicate it. But if it's not – and most things are not – even the smallest amounts of it become very frustrating very quickly.
Pivot is a part of CT's Blog Forum. Support the work of CT. Subscribe and get one year free.
The views of the blogger do not necessarily reflect those of Christianity Today.
Join in the conversation about this post on Facebook.