Why I'm Not Worried About The Future Of The Church – Or The Church Of The Future
Churches that adapt their methods to advance Jesus' mission will struggle, but survive and thrive.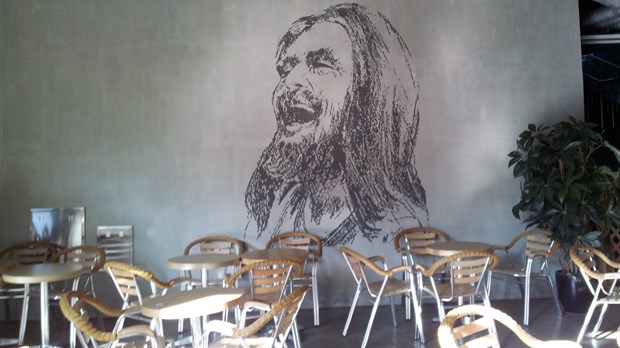 There's a lot of upheaval going on in the church right now. And it's not even close to being over.
There will be a great many local congregations and denominations that will not survive into the next generation or two. But that doesn't mean the church is dying. Or even in trouble. It's just changing.
The church of the next generation will not look like it does today. Or like it has for generations.
I have no idea what the church of the future will look like. But I'm okay with not knowing. Because it's not my church. It belongs to Jesus. And he knows what he's doing.
The Way We've Done Church…
Most of the way we do church was set up during a time that went relatively unchanged for centuries.
Most of the way we do church was set up during a time that went relatively unchanged for centuries.
People met in person. They developed relationships with people they were geographically close to. And churches reflected that.
But that's not the only way people live and relate anymore. It's not unusual for a teen, a parent or even grandma to have a closer online relationship with someone who lives thousands of miles away than they do with someone who lives in the house next door.
People buy things from a virtual store, instead of a brick-and-mortar business. This has many cities panicking, because they were designed to function in a brick-and-mortar world.
But people will adapt. They are adapting. And the cities that adapt with it will survive. The same goes for churches.
I was reminded of this yesterday. As I was driving home, I passed two mobile businesses in the lane next to me. One was a food truck, the other was a mobile bike repair business.
Where I live, land is so expensive and city regulations are so punitive that it's very hard for a business to buy or rent a storefront.
So they're adapting.
…Won't Be The Way We Do Church
While some businesses will continue to go bankrupt stubbornly clinging to an old brick-and-mortar paradigm that's dying out, innovators will keep experimenting with new ideas. Or very old ideas, reimagined.
Today's business owners are more likely to buy a truck than they are to set up a restaurant or storefront. Instead of asking customers to go to them, they'll set up shop at your event for lunch, dinner or a community event. Or they'll come to your office to fix your bike or car.
The church is certainly as innovative and adaptable as a for-profit business. At least we should be.
Pivot is a part of CT's Blog Forum. Support the work of CT. Subscribe and get one year free.
The views of the blogger do not necessarily reflect those of Christianity Today.
Join in the conversation about this post on Facebook.