The Man Who Saved The World By Thinking Small: A D-Day Tribute
On D-Day, small and large worked together. Each did the task they were best suited for. Together they won the day.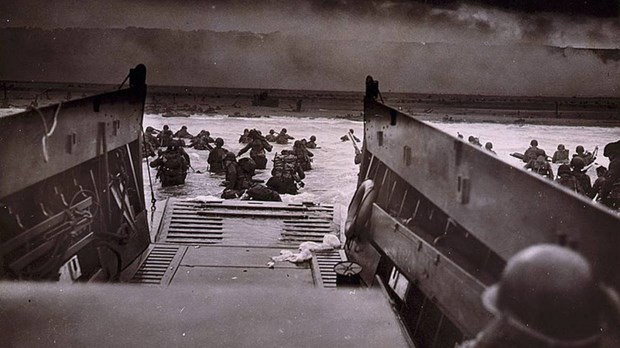 If you're a pastor who feels like your voice is being ignored because your church is small, you're in good company. One of the unsung heroes of World War II faced a similar problem.
Andrew Jackson Higgins was a New Orleans boat builder who saw the importance of something very small that no one else saw.
If you're a pastor who feels like your voice is being ignored because your church is small, you're in good company.
Because of Higgins' foresight, his hard work and, quite frankly, his stubborn persistence to push back against the very people who couldn't see how much they needed his help, he literally helped save the world.
This is his story.
The Greatest Generation
There are a handful of "hinge" moments in world history. Days on which everything changes for good or for ill.
June 6, 1944 was one of those moments. On that day hung the balance of power in World War II – and the fate of the world. And it was that day, more than any other, that earned that generation the right to be known as "The Greatest Generation."
One of the mostly unknown heroes of D-Day was a man who never set foot on a Normandy beach, never commanded a single troop and never wore a uniform.
Andrew Jackson Higgins: "The Man Who Won the War for Us"
Stephen Ambrose, in his wonderful book, D-Day: The Climactic Battle of World War II, relates a conversation he had with Dwight Eisenhower in 1964. Ambrose was about to travel to New Orleans, so Ike asked Ambrose if he'd met Andrew Higgins.
Ambrose said he hadn't met Higgins, who had recently passed away. "That's too bad," Eisenhower responded. "He is the man who won the war for us."
Ambrose was stunned to hear so high a praise from such a source, so Eisenhower explained that Higgins was the man responsible for designing and building the LCVP, the small landing boats that brought the troops onto the beaches on D-Day. If Higgins hadn't had the foresight to see the need for them, then design and build them, Eisenhower told Ambrose, "the whole strategy of the war would have been different."
And what's even more amazing is that Higgins did it all without any request from the military – in fact he did so by pushing against the wishes of the US Navy.
He Saw What Others Couldn't See
According to Ambrose's painstaking research, in WWII the Navy was only interested in larger vessels like destroyers and battleships. They had no interest in smaller vessels, especially not the LCVPs that Higgins had in mind.
Pivot is a part of CT's Blog Forum. Support the work of CT. Subscribe and get one year free.
The views of the blogger do not necessarily reflect those of Christianity Today.
Join in the conversation about this post on Facebook.