The 3 Best Times to Bring Needed Change to a Church
Healthy churches are always looking for ways to make good things better. They don't wait for something to break before they fix it.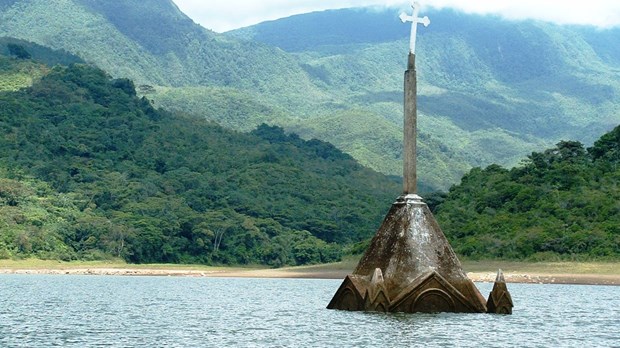 It's not always easy to fix long-term problems and implement needed changes in a church – especially when old, dysfunctional ways have taken root.
Sometimes we make our job harder than it needs to be, not by doing the wrong things, but by doing the right things at the wrong time.
Solomon said it best, in what may be the greatest change passage in the Bible, when he told us, "There is a time for everything, and a season for every activity under heaven: … a time to plant and a time to uproot … a time to tear down and a time to build … a time to keep and a time to throw away … a time to tear and a time to mend…" (Ecclesiastes 3:1-8)
For every needed change, there is a right season.
For every needed change, there is a right season. So how do we know when that season is?
Over the years, I've discovered three simple principles that have helped me and my church. They're found in the following old fable.
The Leaky Cabin – A Fable
A man goes to visit an old friend who lives in a cabin in the woods. By the time he arrives, it's pouring rain and he's soaking wet. When his friend answers the door, he jumps inside, glad to get out of the rain, only to find that the cabin roof is leaking and water is dripping everywhere.
The newcomer asks about the leaky roof and all the buckets catching water. "Oh that," responds the host. "I barely notice it any more. You just get used to the rain in this part of the country."
"Why don't we go up on the roof and fix the leaks? I'd be happy to help," offers the newcomer.
"No," his friend replies. "It's dangerous on the roof in the rain. Plus, it's getting dark. Let's do it later."
The man agrees. After a drippy, damp night of fitful sleep, they wake up to a beautiful sunny day. The visitor turns to his friend and says, "hey buddy, let's grab some breakfast, then get that roof repaired!"
To which his friend responds, "Why? It's not leaking now."
How and When to Tackle the Long-Term Problems
That fable is an unfortunate reality in a lot of people's lives and ministries. When things go wrong, we're too busy stopping the flood from overtaking us to do any long-term repairs. But when the crisis is over, we forget about the problems and keep on as if everything is fine.
In a previous post, 4 Proven Strategies for the Care and Treatment of an Unhealthy Church, I wrote about how we need to pastor dysfunctional churches differently in the short-term – much like putting out buckets while it's raining. So, the cabin owner was right when he said the middle of a rainstorm is not the best time to fix a leaky roof.
Pivot is a part of CT's Blog Forum. Support the work of CT. Subscribe and get one year free.
The views of the blogger do not necessarily reflect those of Christianity Today.
Join in the conversation about this post on Facebook.