8 Reasons Churches Should Partner with Secular Community Groups
How can we reach our communities if they have no idea we love them? And how will they know we love them if we don't work alongside them?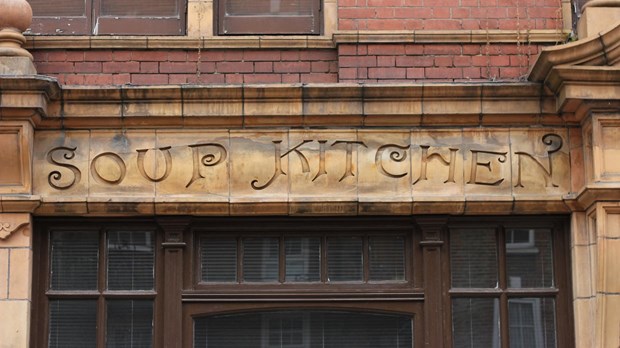 Our church used to partner exclusively with other Christian ministries. For everything from missions to community service.
Before that, we would only partner with ministries in our denomination.
Today, while we still only partner with Christian groups for missions (can't call it missions otherwise) up to half the groups we partner with for local community service are not Christian-based.
No, we haven't gone soft on our faithfulness to the gospel. And we have standards for those we will and will not partner with.
But in the last few years we've decided to step outside our previously normal routine and work with people and groups who don't identify as faith-based.
Most, maybe all of them, have Christians in key leadership positions. But that's not why we work with them.
Here are 8 reasons why it's important for us to work with secular community groups.
1. It Increases Our Sphere of Influence
There is more good work being done by churches than by any other group of people in the world. But many folks outside the church don't know that. Because we often insulate ourselves from others as we do it.
How can we be light in the darkness when we only hang out with other candles?
How can we be light in the darkness when we only hang out with other candles? But that's what happens when churches only work with other churches or Christian ministries.
Here's an example of what happens when we reach out.
I don't live in the Bible Belt. Most cities in California would never think of partnering with local churches, citing non-existent restrictions regarding separation of church and state.
That's the way it was in our town, too. Not any more.
Because our church has intentionally developed a reputation for partnering with people of goodwill and showing Jesus' love without agenda, our City Hall feels comfortable calling our church when neighbors need help. Yes, the city calls us!
Because of this, we can impact people in our community today that we had no chance to influence just a few years ago.
Every time we partner with them to do things we all care about – helping neighbors and cleaning up the local park for instance – our influence grows. And there are greater opportunities for Jesus to touch more lives.
2. It Can Impact Their Perception of Christians – And Jesus
Several years ago, thanks to my wife's involvement, our church raised funds to support music programs that had been severely cut in our public schools – programs that many of the kids in our church were involved in.
Pivot is a part of CT's Blog Forum. Support the work of CT. Subscribe and get one year free.
The views of the blogger do not necessarily reflect those of Christianity Today.
Join in the conversation about this post on Facebook.