Why Doesn't God Answer My Non-Stupid Prayers?
When you're in pain, even good, thoughtful ideas about why God sometimes doesn't answer our prayers can feel trite and fall short.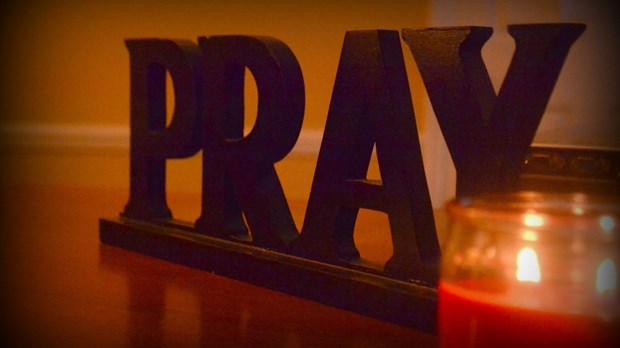 This should be the shortest blog post I've ever written.
Because the answer to the question posed in the title takes just three words.
I
Don't
Know
A Response to the Hurting
In my previous post 'Why Doesn't God Answer All My Prayers? Because Some of Them are Stupid' I addressed one kind of prayers that aren't answered. Stupid ones. The 'help me win the lottery' prayers.
Unfortunately, some readers felt hurt and confused because they've been reaching out to God with sincere, unanswered prayers, and they thought I was writing about them.
I wasn't.
It was never my intent to add additional pain to the burdens of hurting people. So, for those who are hurting and feel as though your sincere prayers are going unheard and unanswered, this post is for you.
Unfortunately, it's much easier to explain why stupid prayers aren't answered than to understand why the cries of hurting people seem to be met with silence.
A Partial Answer at Best
I don't know why God doesn't answer so many of the heartfelt, desperate prayers of godly, faithful, sincere people.
I don't know why God doesn't answer so many of the heartfelt, desperate prayers of godly, faithful, sincere people.
I don't know why prayers for healing from cancer, the salvation of a loved one, or relief from some other deeply tragic need seem to go unanswered.
Oh sure, I've heard all the answers we try to give. And I've used most of them on many occasions.
We live in a fallen world
God's ways are higher than ours
God's timing is different than ours
God has a purpose for everything
The rain falls on the just and the unjust
God is with us in our suffering
Sometimes the answer is "no" or "not now"
All of those statements have some validity. They each speak to some portion of the truth. But when you're in pain and seeking an answer, they often fall short.
At best, all those truths feel less like an answer than like the ingredients of an answer that hasn't quite gelled yet.
What the Bible Promises
There are so many scriptures that seem to tell us that sincere prayers for real needs, offered by faithful people, will receive positive answers. Many from the mouth of Jesus himself.
"If you abide in me, and my words abide in you, ask whatever you wish, and it will be done for you." (John 15:7)
"Therefore I tell you, whatever you ask in prayer, believe that you have received it, and it will be yours." (Mark 11:24)
"Ask, and it will be given to you; seek, and you will find; knock, and it will be opened to you." – Matthew 7:7
And whatever we ask we receive from him, because we keep his commandments and do what pleases him. (1 John 3:22)
...and so many more
How can the Bible give us so many promises about answered prayer, but we still see so many of our sincere, valid prayers go unanswered?
Once again, I don't know.
I don't know why there seems to be such a huge gap between the promises in God's Word and the answer we need when we're in pain.
But I do know this.
Even when the answers are hard to come by, staying faithful is always better than giving up.
Even when the answers are hard to come by, staying faithful is always better than giving up.
What to Do While We Wait
So, what does staying faithful look like when things get tough?
For those in pain, keep praying. Keep hoping. And keep believing. Find whatever solace you can in the partial answers listed above. But mostly, hold on to Jesus and know that he's holding on to you.
For those who are ministering to people in pain, concentrate giving them your comfort, prayers and presence more than giving them solutions.
Avoid the temptation to give pat answers when you get uncomfortable with the awkward silence.
If a hurting person gets angry at God, don't worry about defending the Almighty. Just let them vent.
Pray with those who pray, cry with those who cry, and mourn with those who mourn.
We won't always be able to answer their questions. But when someone is in sorrow, just being with them is always the right answer.
Pivot is a part of CT's Blog Forum. Support the work of CT. Subscribe and get one year free.
The views of the blogger do not necessarily reflect those of Christianity Today.
Join in the conversation about this post on Facebook.