Why Was I So Hard On That Church I Visited?
Impacting our community for Jesus takes more than having a great worship service and solid, biblical teaching.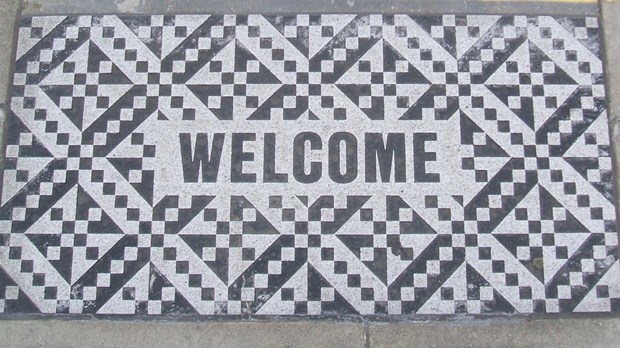 Last week's blog post, Why Some Great Churches Never Impact Their Community, got a lot of feedback on Facebook, Twitter and email.
Several readers were concerned that I had been harder on the church than I needed to be. Their primary concerns were:
1. I made a snap judgment after just one visit
2. I was assuming they weren't reaching their community just because the church building was hard to find
3. Many churches use their building primary for worship, fellowship and training believers, with outreach happening off campus
4. Many small churches don't have the finances to improve the building as much as they'd like
Put Yourself In A Newcomer's Shoes
I want to address those issues in today's post because they're valid. I've had similar concerns while reading church leadership blog posts, myself.
But, instead of addressing them one-by-one, let's tackle all four (and maybe others) by retelling my visit with one simple change. Instead of the visitor being me, imagine that the prospective guest was a new convert trying to find the church building for the first time.
Imagine that the prospective guest was a new convert trying to find the church for the first time.
Maybe earlier in the week, someone in that church had witnessed to them. So this new convert wakes up on Sunday morning determined to go to church because they're serious about their recent decision to follow Jesus. Either on their own or with their spouse and/or kids, they get in the car and head out. Nervous, but excited.
The person who shared the gospel with them said they went to Hessman Road Church, on the north end of town. So they drive to Hessman Road but, like me, they drive past the church entrance twice before finally seeing a portion of the church sign hidden by overgrown trees.
They pull in, head down the driveway until, like me, they turn right at the church, instead of left. Because of that right turn, they find themselves in what they're not sure is a parking lot. But they see a large door, so they park, get out and test the door, only to find it locked.
Determined to see this through, they walk all the way around the building until they finally find the main parking lot, where other cars are parked, and head towards a large door where people are milling about.
No one greets them at the door. Instead, they have to say "excuse me" a couple times as they push their way past people who pay them no attention because they're chatting with friends.
Pivot is a part of CT's Blog Forum. Support the work of CT. Subscribe and get one year free.
The views of the blogger do not necessarily reflect those of Christianity Today.
Join in the conversation about this post on Facebook.