4 Ways Your Church Can Help People Simplify Christmas
If we want people to slow down, simplify and learn the joy of giving, our church needs to be a place they can do that.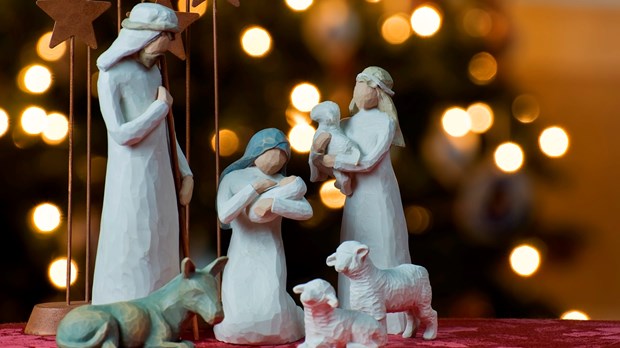 It may be the most wonderful time of the year, but Christmas is also the busiest.
A few years ago, our small church decided we weren't going to compete with all the shopping, school plays, office parties and visits to Santa that were filling people's calendars. We weren't able to keep up, so we stopped trying.
Instead, we asked ourselves "what can we do that no one else is doing?" Specifically, instead of crowding their calendar even more, how can we help people simplify their Christmas season?
Instead of crowding their calendar even more, how can we help people simplify their Christmas season?
We experimented with several ideas. Over the years, we've landed on a few simple concepts that work for us.
1. Parents' Night Off
It's just what it sounds like.
Drop your kids off at the church in their pajamas from 6pm-10pm on Saturday night and we'll feed them, play games, teach Bible stories and show a movie. The kids have fun and the parents get a night to shop, decorate the house, go to their office party, take a nap, whatever they want.
This is such a helpful, non-threatening event that many unchurched people drop their kids off, too. When they pick them up, we give them a flyer about Christmas Eve, and a lot of them come back for it.
Parents get a night off, the kids have fun and the church gets to do real ministry. Everyone wins.
If you're wondering where we get the workers to do this, it's easier than it seems. We charge $15 per kid (a great deal in our area for 4 hours of babysitting) and every church member who helps out gets a share. The money is held in their church accounts until it's needed to help them pay for a church retreat, camp, youth convention, missions trip, etc.
2. Teach The Kids To Give
People complain that this generation is selfish and they don't know how to give.
Christmas is often the worst example of that. So we decided to light a candle instead of cursing the darkness.
For the first few weeks of December, adults donate small items to the church that a child might like to give to a parent, sibling or other relative. Some are new, some are made, some are re-gifted. But they have to be in like-new condition.
Then the kids are invited to come to the church with a list of people to buy for, clutching a few dollars that they earned doing household chores. While the parents wait in the hallway, our adult volunteers help the children buy, then wrap gifts in the little store we've set up with the donated items.
Pivot is a part of CT's Blog Forum. Support the work of CT. Subscribe and get one year free.
The views of the blogger do not necessarily reflect those of Christianity Today.
Join in the conversation about this post on Facebook.