Signs Of Life: 7 Ways To Find A Great Small Church To Attend And Serve
Look for a church that does small church things well, instead of trying to do big church things on a smaller scale.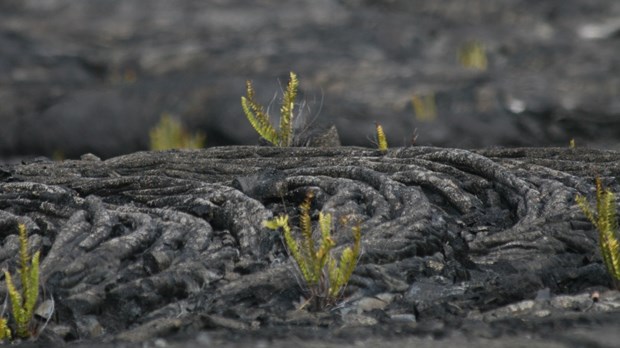 A lot of people would like to worship in a small church if they could find a good one.
That's what I keep hearing, anyway.
So, with all the small churches around, why do so many people seem to have a hard time finding a good one? It's not because they don't exist. They do.
I think it's because we don't know what to look for. A lot of people think that the only difference between a quality small church and a quality big church is the size.
That's not the case.
A quality small church experience is different than a quality big church experience. But too many people don't know what those differences are, so they don't know what to look for in a good small church experience.
Usually, I write to church leaders about how to help small churches become better and healthier. Today I want to address church attenders, members and volunteers – specifically those who are looking for a healthy small church to attend, volunteer and worship in.
There are several characteristics to pay attention to, but they all answer this essential question in some way…
Are They Doing the Small Things Well?
If you're looking for a good, small church to worship and serve in, you need to look for a church that does small church things well, instead of trying to do big church things on a smaller scale.
With that in mind, here are a few characteristics to look for, based on some of the differences between big churches and small churches.
1. Don't look for a precisely-groomed facility, look for a well-used one (if they have one)
You know that small church you've been driving by, but have ignored because they don't have a perfectly-manicured lawn or updated sign? The next time you drive past it, ask yourself if the frayed edges of the facility are because they're being well-used, or because they're being ignored.
If the facility is well-used, but slightly tattered, those aren't signs of neglect, they're signs of life.
If the facility is well-used, but slightly tattered, those aren't signs of neglect, they're signs of life.
It's the same for a church that doesn't own a facility. Don't let the fact that a church is renting on the weekend convince you that it's not worth your time. Renting is a viable financial option for a lot of very good churches doing great kingdom-minded ministry.
2. Don't look for highly-trained greeters, look for healthy relationships
On several occasions, I've attended churches that had all the signs of being the cool, new thing. They had everything from great signage to parking lot attendants, to a free latte for first-time guests. But once I got inside, there was a stale, dead presence.
In one church, not only was no one friendly to us as visitors, but the regulars weren't even friendly with each other. They might as well have been waiting for the start of a movie in a theater full of strangers.
A well-trained team of greeters can be helpful, but it's not a substitute for actual friendliness. And, in a smaller church, if it truly is friendly to newcomers, the fact that they don't have "official" greeters doesn't matter.
3. Don't look for musical excellence, look for sincere worship
I love great, live music. I truly believe it is enriching to the soul.
But a church doesn't need musical excellence to have sincere, heartfelt worship.
Many small churches have no one with enough musical skill to lead the congregation in singing every week. Our church struggled with that for many years.
If the church is truly worshiping the Lord with all their hearts, look past the musical deficit and join in the worshipful atmosphere.
4. Don't look for high-end graphics, look for regular updates and interaction
Not every church has a website. But even the smallest one should have a Facebook page.
A church that's vibrant and active might not have all the coolest bells and whistles, but they're going to be active. Look for a Facebook page with regular news and updates, and/or a website that tells about upcoming events, not ones that happened months ago.
5. Don't look for a place that offers to meet your needs, look for a place that needs what you have to offer
One of the great gifts that small churches can offer people is the opportunity to be needed, not just served.
A great church experience isn't about what the church can do for you. The church is us, after all. It should be about what we can do for each other.
6. Don't look for a church that serves you, look for a church that encourages you to serve others
While the previous point was about opportunities to serve inside the church, it's also important that the church serves others. Too many churches, large and small, offer service opportunities that only enrich what goes on inside their own walls.
Find a church that does ministry from the church, not just in the church.
Find a church that does ministry from the church, not just in the church.
7. Don't look for signs of technical excellence, look for signs of life
Church is messy because life is messy. This is true in all churches, but it's often more evident in smaller ones.
When a church gets bigger and can hire more staff and own a larger facility, much of that messiness can be managed – as it should be, whenever you can do it.
But a small church is more like a family unit. And families have issues. No church is perfect, because no family is perfect.
In a small church, you're not likely to find a lot of technical excellence. But that's okay, because church isn't about that. It's about family.
A healthy church will have something that every healthy family has. Signs of life.
Don't look for a church without a mess. Those churches don't exist – especially if it's small.
Look for a church that shows signs of life inside the mess.
Pivot is a part of CT's Blog Forum. Support the work of CT. Subscribe and get one year free.
The views of the blogger do not necessarily reflect those of Christianity Today.
Join in the conversation about this post on Facebook.