How Doing Fewer Events Is Helping Our Church Do Better Ministry
If your church, or a department in it, needs to hit the refresh button, it's not a backwards step to strip things down to the basics.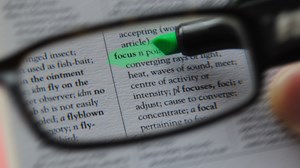 No one is running around our church, setting up activities today.
Even though it's October 31 as I write this, we're not decorating our cars, prepping games in our classrooms, or cooking food in our kitchen.
Because this year, for the first time in many years, we're ...
Continue Reading ...
Being A Small Church Pastor Isn't A Penalty, It's A Specialty
Pastoring a small church doesn't mean giving up or settling for less. If you embrace it, you can be great at it.
For years I bucked against the idea that I am a small church pastor.
Instead of seeing it as my calling, my heart and my passion, I treated it like it was my penalty for not having the skills to be a big church pastor.
So I consumed every church growth book and devoured all the ...
Continue Reading ...
Hillsong Church Doesn't Sing "Shout To The Lord" Anymore? Good For Them
Instead of hitting the replay button, Hillsong is staying true to their mandate and pressing forward. This is something we can all learn from.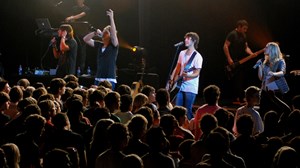 Every church has a calling.
In addition to the mission we all share – namely, the Great Commandment and Great Commission – every congregation has a specific reason they exist.
For Hillsong Church, a big part of that calling has been to write, sing and send their songs ...
Continue Reading ...
The Church Is Stronger When Small Congregations Are Encouraged, Resourced And Engaged
When their concerns are heard and addressed, small congregations get healthier, and the entire church is stronger.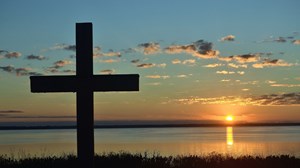 The body of Christ can't afford to alienate small churches any longer.
Especially since we make up 90 percent of churches, where half of all Christians attend, worship and minister.
Imagine any other group in which that large a segment of its population regularly felt marginalized, ...
Continue Reading ...
If Our Church Was Bigger, We Could…
There's not a single command to the church that cannot be accomplished by two or three people who love Jesus, each other, and the community they're called to reach.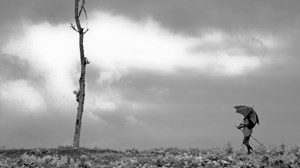 Pastoring a small church can be frustrating.
We look around at our big church counterparts and it's easy to wonder what it would be like if our church had all those resources.
So, sometimes we play the "what if..." game.
We imagine ourselves in those churches, ...
Continue Reading ...
6 Benefits of Embracing the Fact that You're a Small Church Pastor
If you're a small church pastor, don't resist it, embrace it. Then be great at it.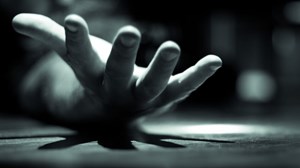 Discovering and embracing the fact that I am a small church pastor was one of the most liberating moments of my life.
It took me years to get there, but once I did… wow! What a relief!
As I've outlined in The Grasshopper Myth, I went through a lot of years not willing ...
Continue Reading ...
Sorry, Pastor – Numbers Are NOT People
Church metrics can be helpful. But only if we use them wisely. And hold them lightly.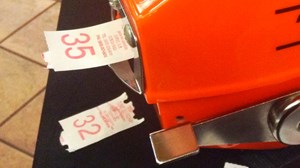 Numbers matter at our church because every number is a person.
No.
Just… No.
I don't doubt that most pastors who say that mean it. And they truly do care for people. But numbers are not people and people are not numbers.
Most businesses are figuring this out, so why ...
Continue Reading ...
Let's Ask Better Questions About Church Size
Instead of asking "what's the best church size?" we need to ask "what's the best church size for a given situation?"
What's the best church size?
Many church leaders might argue that, whatever your size, "just a little bigger" would be better.
Many house church attenders would propose that smaller is better.
There are followers of John Wesley's Rule of 150 who make a good ...
Continue Reading ...
Wanted: New Church Methods for New Church People
Changing the world with the Gospel of Jesus is less likely to happen using traditional methods with every passing year.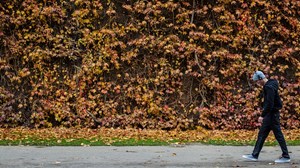 There's nothing wrong with traditional methods of doing church. As long as you want to minister to traditional church members.
Traditionalists (whatever your tradition may be) need places to worship, learn and be discipled. Too many of them have felt overlooked, even ridiculed, ...
Continue Reading ...
Why We Can't Afford To Be Dismissive Toward Small Churches
The micro half of the body of Christ must be as fully encouraged, resourced and engaged as the macro half.
If ninety percent of churches were big and ten percent were small, it would be reasonable to dismiss small churches as being broken.
Irrelevant.
Lazy.
But the opposite is the case. Ninety percent of churches are small, while only ten percent are medium-sized, large and mega combined. ...
Continue Reading ...
4 Steps To Help Pastors Preach To Newbies And Mature Christians Every Week
Speaking deep truths in simple language isn't easy. But when we do, something very special can happen.
Every week, pastors all over the world are asked to do something that is almost impossible. Preach a message to a group of people that includes
Teenagers to seniors
Men and women
Mature disciples and not-yet-believers
The faithful and the skeptical
Regular attenders and first-time guests
Continue Reading ...
Don't Try To Be Successful, Try To Do Good Work
A minister with a well-nourished soul may or may not have a big church, but they'll always have a healthy ministry.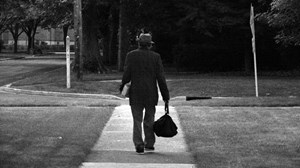 I've always tried to live my life and do ministry by this rule:
Don't try to be successful. Try to do good work.
Not people-pleasing work, God-honoring work
Not self-promoting work, Christ-magnifying work
Not numbers-driven work, Spirit-led work
The one time in my ministry ...
Continue Reading ...
Sorry, Pastors – The Growth Of The Church Is Not Up To Us
Preaching the Word, training disciples and ministering to the community may or may not increase the number of people who sit in front of me from Sunday to Sunday.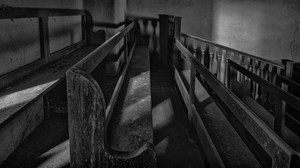 If the size of my church was up to me, it would have been a lot bigger a long time ago.
After all, like so many of my peers in ministry, I've followed all the rules. Preach the Word, train disciples, reach people, remove obstacles, lead and manage it well, and the church ...
Continue Reading ...
Follow Karl
Read More from Karl
Free Newsletters