4 Steps To Help Pastors Preach To Newbies And Mature Christians Every Week
Speaking deep truths in simple language isn't easy. But when we do, something very special can happen.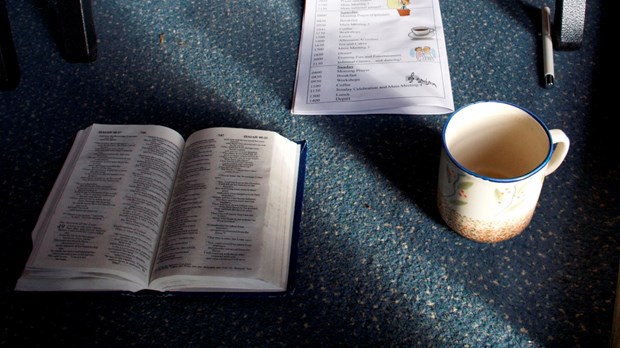 Every week, pastors all over the world are asked to do something that is almost impossible. Preach a message to a group of people that includes
Teenagers to seniors
Men and women
Mature disciples and not-yet-believers
The faithful and the skeptical
Regular attenders and first-time guests
Singles, married, divorced, and "it's complicated"
Those who need comfort and those who need a swift kick in the…
If you ask pastors what their toughest regular assignment is, crafting and delivering a message that ministers to people from multiple backgrounds and various spiritual conditions is at or near the top of the list.
This is something pastors are expected to do – and do well – approximately 50 weeks a year. Sometimes two or three times a week. All while keeping it fresh and new every time.
And while you're at it, could you be
Non-offensive, but challenging
Intellectually rigorous, but emotionally stirring
Scripturally based, but culturally relevant
Spiritual, but practical
Timeless, but current
Humorous, but reverent
Casual, but life-transforming
and keep it under 25 minutes, please?
Uh huh.
I've been preaching a new message every week for over 30 years myself, with mixed results. It's still tough, but I've become steadily better at it. Mostly by trial-and-error.
While I don't claim to have mastered the art, I have discovered four simple principles that serve me well.
1. Start and Stay With Scripture
This is the key. Start with prayerful time in God's Word.
Then, don't just use a verse or two as a jumping off point to say what you want it to say. Study it and stick with it through the entire message.
Sure, we need to use personal stories, current events and common experiences in our communication. But too many preachers are basing their sermon, not on a passage from God's Word, but on the title of the latest movie, a news headline or the latest "a funny thing happened to me…" story.
The truth of God's Word always speaks to everyone.
The truth of God's Word always speaks to everyone.
2. Learn Something New
One of the best ways I've found to use scripture well, is to study the passage until I discover something I never saw before. In fact, I can't remember the last time I preached without having learned something new in the process.
First, this keeps my spiritual life fresh. I try to let God's Word speak to me instead of speaking my ideas into it (what my Bible college professors called exegesis instead of eisegesis).
Pivot is a part of CT's Blog Forum. Support the work of CT. Subscribe and get one year free.
The views of the blogger do not necessarily reflect those of Christianity Today.
Join in the conversation about this post on Facebook.