Reflections On My Last Conversation With David Mainse (1936–2017)
David Mainse was an innovator who used whatever technology would help him reach the greatest number of people for Jesus.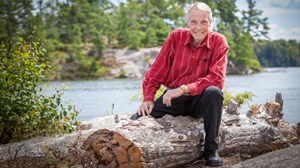 I want to be like David Mainse when I grow up.
Unless you've lived in Canada, or in certain pockets of the US, you may not be aware of David Mainse. So here's a short bio of a man who influenced so many in his 81 years.
David Mainse was the young pastor of a small church ...
Continue Reading ...
For Every Minister Who Struggles With Your Prayer Life
Real prayer is about relationship. And relationships are hard. Even (especially?) with God.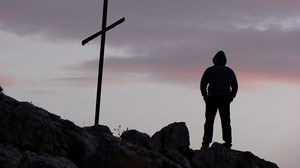 A healthy prayer life is hard work.
If you're one of those Christians who finds your prayer life to be easy, joyous and endlessly fulfilling, we're grateful for you and the role you play in the body of Christ. But that's not the way it is for most of us.
Pastors ...
Continue Reading ...
The World's Best Small Churches
What if every small church stopped worrying about getting bigger, and decided to be a great church starting right now?
No one will ever make a list of the best small churches in the world.
And they shouldn't.
After all, a great urban small church looks very different from a great rural one. Same with a great Baptist and Methodist church. Or a great small church in Japan or Costa Rica.
Even ...
Continue Reading ...
8 Ways To Manage Minor Church Leadership Issues Before They Become Big Problems
Many of the issues we think are staff/volunteer problems are actually pastoral leadership problems.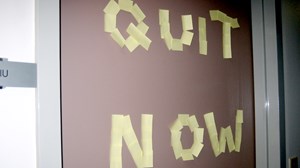 Image: Kate Haskell | Flickr
My pastor is so hard to please!
I've had a lot of conversations with church staff members and volunteers. Their most commonly repeated frustration usually goes like this:
"Nothing makes my pastor happy! Last week we had the best youth night ever. The kids worshiped ...
Continue Reading ...
Lead A Big Church? Or Be A Pastor? Sometimes You Can't Have It All
Whether you're called to lead a church with entrepreneurial church growth methods or hands-on pastoring, lean into it with all you've got.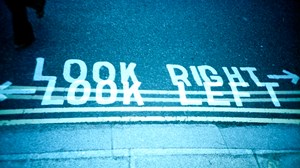 No one can truly pastor 1,000 people. Or 500.
Even 200 is stretching yourself too thin. That's why the so-called 200 barrier is such a challenge.
So, if you want to lead a large church, at some point you'll have to give up most of what it means to be a pastor. Maybe ...
Continue Reading ...
Coming In 2018, "Small Church Essentials" Is Just Around The Corner
An all-new book, featuring a nuts-and-bolts approach to pastoring a small church well.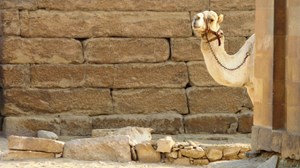 It's coming!
Yesterday, I sent the manuscript for my next book into the publisher.
After decades of living it, years of teaching it, and months of writing it, "Small Church Essentials" is in the capable hands of the great editors at Moody Press.
Here are some details.
Continue Reading ...
Is Online Church Real Church?
It's real, but it's not enough. A full church experience requires flesh-and-blood people to share physical space together.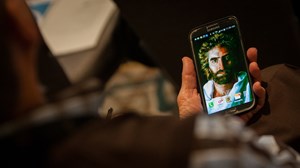 The church needs to be more digital. For small churches especially, the digital world can level the playing field, giving us a broader reach and wider ministry impact.
As I wrote in The Gatekeepers are Gone: What's Holding Your Ministry Back?, we need more churches taking ...
Continue Reading ...
Is A Successful Small Church An Oxymoron?
If we hope to overcome the perception that "successful small church" is an oxymoron, we have to redefine success the way Jesus did.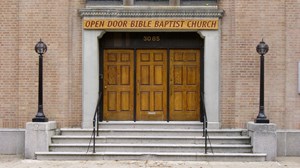 Is the term "Successful Small Church" an oxymoron?
You know, like
Jumbo shrimp
Deafening silence
Awfully good
Genuine imitation
Icy hot
Open secret
Living dead
Clean dirt
Alone together
Or, more sarcastically,
Microsoft Works
Smart bombs
Educational television
When I first considered ...
Continue Reading ...
6 Ways To Leverage Your Church's Limited Resources For Greater Ministry Impact
Every church needs a plan that helps decide which needs they'll respond to and which ones they won't. This isn't easy, but it's important.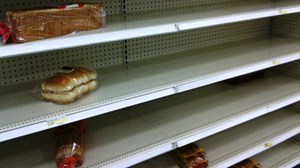 Small churches can't do everything. But we can do a lot more than we may think.
The challenge is to use our limited resources in the best possible way, for maximum ministry impact.
Over the years, our small church has learned a few principles that help us do just that.
Continue Reading ...
Yes, Pastor, You Can Deliver A Weekly Sermon That's Better Than A TED Talk
We don't need another celebrity speaker to dazzle us. We need a humble shepherd who's willing to be vulnerable.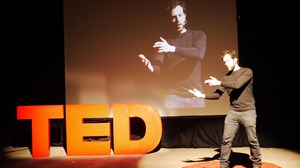 Pastors face a lot of pressure to perform. Some of it, admittedly, is self-imposed.
One of the main places this pressure is felt is in the demand to research, write and deliver a great sermon every week.
In fact, several times in the last few months, I've read blog posts ...
Continue Reading ...
Joel Osteen, Houston Relief, And The Downside Of The Megachurch Spotlight
Not everyone is required to be a first responder. Or even to respond to every crisis. That's simply not possible. But, as the body of Christ, we're all called to respond.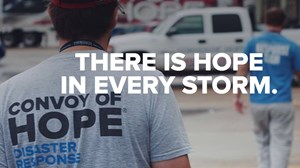 Image: convoyofhope.org
Houston is devastated. But, even as the flood waters recede, the crisis is far from over. The people of Houston need our help, prayers and material assistance.
So, before I get to the subject of this post, here's a link to the best relief organization I know. Convoy of ...
Continue Reading ...
Follow Karl
Read More from Karl
Free Newsletters