Church Leadership
September 20, 2017
8 Ways To Manage Minor Church Leadership Issues Before They Become Big Problems
Many of the issues we think are staff/volunteer problems are actually pastoral leadership problems.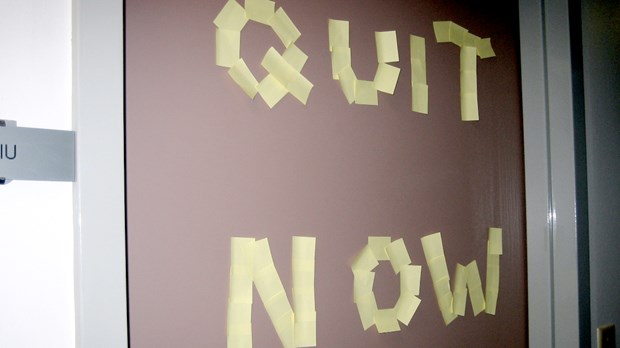 Image: Kate Haskell | Flickr
My pastor is so hard to please!
I've had a lot of conversations with church staff members and volunteers. Their most commonly repeated frustration usually goes like this:
"Nothing makes my pastor happy! Last week we had the best youth night ever. The kids worshiped their hearts out. One of the youth leaders spoke for the first time and did an amazing job. Two kids made first-time commitments to Jesus. And we had our biggest signups ever for next Saturday's trip to feed the homeless.
"But do you know what I heard the next morning when I walked into church? Before I had a chance to tell my pastor about our great youth night, I got yelled at because someone left the sound system on and one of the garbage cans wasn't emptied.
What should I do?"
A Two-Sided Problem And Solution
My advice to them is always the same three points.
First, keep doing your ministry the way you're doing it. It sounds great.
Second, turn off the lights and empty the garbage! Create a system to deal with those issues so they stop undermining great ministry.
Create a time and place to give and receive necessary feedback in a way that's constructive, not discouraging.
Third, work with your pastor to create a time and place to give and receive necessary feedback in a way that's constructive, not discouraging.
There's just one problem with that advice. I'm only giving it to half of the people who need to hear it. This isn't a one-sided issue. It's a two-sided issue with a two-sided solution.
I've also had many conversations with small church pastors about how hard it is to get good staff and volunteers. Their complaints often go like this:
"No matter what I do, I can't get these young leaders to turn off lights or take stinky garbage out to the dumpster! And when I tell them to do it, they get such an attitude about it! Like they're too good for that. Don't they understand that this is what a lot of ministry is about? Especially in a small church?"
One coin. Two sides.
Today I want to talk to my fellow pastors. Here are a few simple steps that help our church to deal with petty issues before they become big.
1. Lead with the good news
My staff doesn't dread my arrival, because I always walk in with a "hello" and a chance to catch up on the good news of the last day or week. Yes, we deal with the problems. But, unless it's an immediate emergency, it can wait a few minutes.
Pivot is a part of CT's Blog Forum. Support the work of CT. Subscribe and get one year free.
The views of the blogger do not necessarily reflect those of Christianity Today.
Join in the conversation about this post on Facebook.