Love God, Love People, Make Disciples – Everything Else Is Scaffolding
Every program, building and denomination is temporary. They should stay in place only as long as they are being effective.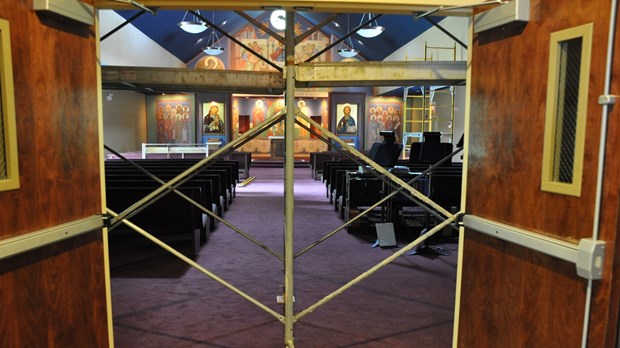 When a building is being repaired or erected, scaffolding is the temporary structure that is built around or inside it to give workers access to the construction site. But when the building is completed, the scaffolding is removed.
Every church program, building, denomination and extra-biblical tradition is scaffolding. We put them in place to help us do what Jesus called us to do – The Great Commandment and The Great Commission.
And as long as our buildings, programs, services and traditions are helping us stay obedient to the call of Christ they should stay in place. But, like construction scaffolding, we need to be willing to remove, replace or repair them when they stop being effective.
Unfortunately, we all have a tendency to get emotionally attached to the scaffolding we've grown accustomed to. After years of working on it and living in it, it's easy to mistake the scaffolding for the main project.
When we do that, our scaffolding has become our idol.
Don't Hide The Mission Behind The Scaffolding
Last month, my wife Shelley and I had the opportunity to spend some of our vacation time in London. On our second day there, we excitedly rode the Tube to the city center to see some of the most iconic sites in the world. When we got there, we were so disappointed to discover that one of those sites, the clock tower at the Parliament buildings (known as Big Ben), was completely hidden behind scaffolding and plastic for repairs.
When we emphasize our church systems, denominations and facilities over the Great Commandment and Great Commission, we do the same. We hide the mission of the church from people's view behind layers of extra-biblical ideas and events.
Eyes On The Prize
Keeping our eyes on the prize is one of the most challenging parts of the Christian faith.
We live in a fast-paced, immediate gratification, flesh-and-blood world, but our prize is slow-going, long-term and spiritual.
Why? Because we live in a fast-paced, immediate gratification, flesh-and-blood world, but our prize is slow-going, long-term and spiritual.
We can literally see the scaffolding of facilities, programs and events, but it's much harder to see the structure of spiritual growth.
This can be especially challenging for church leaders because after investing so much time, energy, emotion and money into the structures of church work and ministry, we can start to see them as our reason for being, instead of as a means to an end.
If we're not careful, keeping the carpets clean becomes more important than ministering to youth, and maintaining a dying program supersedes meeting the current needs of our senior adults.
We need to constantly remind ourselves that no program is permanent. No building is holy. No extra-biblical tradition is forever.
None of them will be in heaven.
Jesus will be. And people will be.
We need to use the temporary to invest in the eternal.
Pivot is a part of CT's Blog Forum. Support the work of CT. Subscribe and get one year free.
The views of the blogger do not necessarily reflect those of Christianity Today.
Join in the conversation about this post on Facebook.