Why There's No "Typical" Sunday In A Small Church – And 5 Ways To Adapt To It
Small church pastors aren't bad at planning, they're just dealing with a much more fluid situation than our big church peers.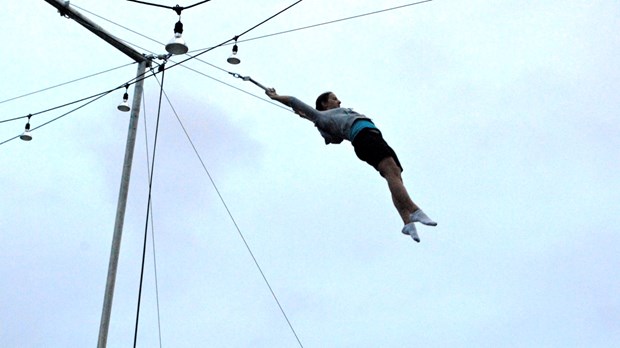 How was church attendance yesterday?
In our church, we started the first service with more people on stage than in the audience.
It filled in to a normal summer crowd later, but for a while it was looking rough.
That's the way attendance is in a small church. You can have a 50 percent drop one Sunday, then a 100 percent increase the next for almost any or no reason.
The smaller the church, the bigger the attendance swings are. That makes events harder to plan, conduct and assess.
The smaller the church, the bigger the attendance swings are. That makes events harder to plan, conduct and assess.
The bigger the church, the less severe the attendance percentage swings are, so they can plan for events much more easily.
And when you get to megachurch size, there's very little up-and-down variance in week-to-week attendance figures. Aside from special days, most of which can be anticipated, big churches know what a typical Sunday's attendance will look like.
When a big church says they average 1,000 people on a weekend, they'll have 900-1,000 people every time. So they know how many leaders they'll need, how many bulletins to print up, how many ushers to have an hand, and so on.
But if a small church averages 50, that can mean an attendance high of 75 or an attendance low of 25 (or fewer) on any given Sunday, depending on a variety of factors that are impossible to anticipate.
How many bulletins do you print for that? How many ushers do you have on hand? The truth is, sometimes you'll have too many bulletins left over, and other times you'll run out early.
So how do we lead well in such a situation? Here are 5 principles I've learned over the years:
1. Count church size by range, not average
A church of 50 is not a church of 50. It's a church of 35-65. So why not acknowledge that range?
Of course, you can't do that on your denominational report, if you have to fill one out. But you can in conversation. And you need to do that inside your own head.
If you know attendance can go anywhere from 35-65, acknowledge that and plan for variances within that range.
2. Think relationally not programmatically
Highly programmed people have a hard time in small church leadership. Highly relational people do much better.
When numbers are small, and week-to-week percentage swings are highly variable, you can't lead with a fill-in-the-boxes mentality.
In small churches, everything is done relationally. Our planning needs to be, too.
Pivot is a part of CT's Blog Forum. Support the work of CT. Subscribe and get one year free.
The views of the blogger do not necessarily reflect those of Christianity Today.
Join in the conversation about this post on Facebook.