The 5 Biggest Dangers Of A Long-Term Pastorate – And How To Avoid Them
No pastor should ever stop learning – not if we hope to stay effective.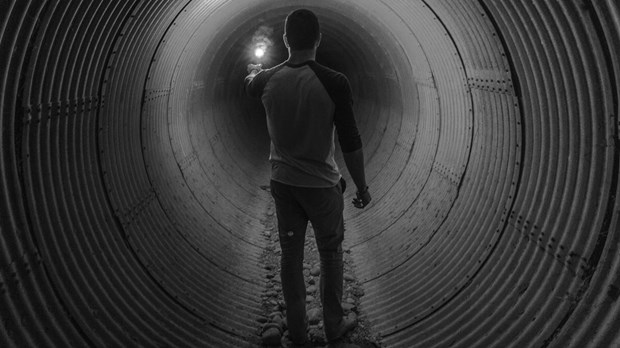 Pastorates are getting longer.
This is mostly good news for pastors, their families, and the churches they serve. (As we saw in my previous article, 8 Benefits Of Investing A Lifetime Of Ministry Into One Congregation.)
But there are a few inherent dangers to staying in one church for a long time. As someone who celebrates 26 years at the same church this month, here are the top 5 dangers I'm constantly trying to avoid, in no particular order:
1. Getting Stuck In A Rut
2. Getting Stuck In A Rut
3. Getting Stuck In A Rut
4. Getting Stuck In A Rut
5. Getting Stuck In A Rut
Yeah, that's about it. If you can stay out of that rut, a long-term pastorate is best for everyone. So, how do we avoid getting stuck?
Here are a handful of lessons I keep learning that help me stay fresh, excited and forward-looking after two and a half decades at the same church.
Stay Curious
If the pastor isn't learning and growing, the congregation will be able to tell. Maybe before we can.
The same old stories, the same tired ideas, the same worn out excuses…
You may have left your formal schooling decades ago, but no pastor should ever stop learning – not if we hope to stay effective.
The wisest, most joyous, most delightful people to be around are those who keep a spirit of curiosity about everything. They're never satisfied with what they know. And they're ready and willing to learn from as many sources as possible. Even (especially?) from people who hold views they disagree with.
Listen More Than You Talk
People may get tired of hearing you talk, but they'll never get tired of having you listen.
People may get tired of hearing you talk, but they'll never get tired of having you listen.
People who talk all the time are exhausting. People who listen well are inspiring.
And if you can listen well, then reflect on it with a few words of wisdom? That will never get old.
Entrust Ministry To Younger Leaders
The youth are not the church of tomorrow. Tomorrow is too late.
They're the church of today.
If your church is not willing to be challenged, changed and elevated by the energy and ideas of people under 30, they won't show up. And even if they show up, they won't stay. And they shouldn't.
In most healthy churches, elders provide the wisdom and stability, youth provides the energy and creativity.
Give Authority Along With Responsibility
Too many pastors assign tasks to people without giving them the necessary authority to see the task through.
If people are given a task, but they don't have the authority to make decisions within reasonable parameters, we're not encouraging leadership and creativity, we're perpetuating the status quo – and deepening the rut we're in.
When someone is given a task, give them the keys. Literally and figuratively.
Encourage Ministry Styles That You Don't Like
Years ago, I heard a piece of wisdom from a retiring pastor that has stuck with me ever since. In referring to the new songs and instruments being used in the church, he said "I've learned to worship Jesus singing songs I don't like."
That's what grownups do. We eat our vegetables. We understand that styles change. The way people hear the message and express themselves in worship is different from generation to generation.
And if we truly are mature in our faith, we can worship Jesus anywhere. But if everything in the church is done your way, it's stuck in a rut. Your rut.
Change means discomfort. But that's where we learn and grow.
Be Approachable And Correctable
Is anyone in your church allowed to tell you you're wrong? Other than your spouse? If not, you and the church are in a dangerous place.
If people are allowed to tell you when you're wrong, when was the last time someone did? If you can't remember, it's not because you're faultless, it's probably because you're not as approachable as you may think you are.
We can't just be open to new ideas, we have to ask for them. Regularly and honestly.
Create an environment in which great ideas can flow and the best ideas come to the top.
We need to seek feedback by asking questions like "Does this still work?" "Can this idea be improved somehow?" and "If you had to change this, how would you change it?" When we do that, we create an environment in which great ideas can flow and the best ideas come to the top.
I wrote more about this in a follow-up article, 4 Principles To Get (And Give) Better Feedback.
Equip, Equip, Equip
Leaders don't create more followers, they create more leaders. They equip God's people to do the work of ministry (Ephesians 4:11-12) instead of using them to do our bidding.
Leaders don't just delegate tasks, we help equip people with the mental, spiritual, emotional, relational and physical tools to get the job done.
Pastors who do everything, or have everything done for them, get stuck in ruts of our own making.
Pastors who equip others to think, dream, pray, believe, work, create, innovate and do what God has called them to do create an environment that is always adapting, always growing, and always reaching others for Jesus.
Pivot is a part of CT's Blog Forum. Support the work of CT. Subscribe and get one year free.
The views of the blogger do not necessarily reflect those of Christianity Today.
Join in the conversation about this post on Facebook.