5 Church Budgeting Lessons I Learned The Hard Way
Money isn't the goal of ministry. But it is a tool – and an important one.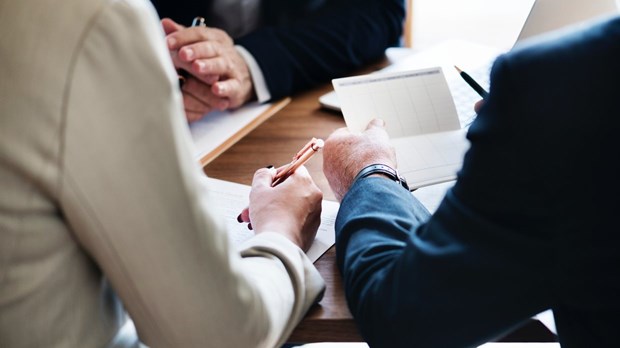 Some lessons come easy. Some lessons come hard.
For many, maybe most of us, the practical financial lessons of ministry often come hard. We learn by doing – and by making mistakes. I wish I was the exception to that rule, but I'm not.
Over the years I've made more than my share of money mistakes while overseeing a church budget. But I've learned not to repeat them.
Here are 5 hard-earned lessons about annual budgeting in a church, including the mistakes I made that taught me each principle:
1. Don't Spend More Money Than You Bring In
This is so important, I've called it Job One of biblical stewardship.
Any church that plans a budget with the expectation that they'll bring in more money next year than they did last year isn't living by faith, they're practicing bad stewardship.
How I Learned The Hard Way
Several years ago, when our church was on a significant growth curve, we budgeted on the expectation of projected growth. When the growth slowed, then stopped, then reversed, the pain was made exponentially worse by our poor budgeting.
Since then, we budget conservatively, so any increase in funds is a bonus, not a necessity.
2. Do Not Hire Ahead Of Growth
New staff members won't bring in enough money to cover their salaries as a result of the growth in their ministry. It never works out that way. Ever.
Invest in discipleship. Raise your leaders from within. It's cheaper, longer-lasting and more biblical.
Instead, invest in discipleship. Raise your leaders from within. It's cheaper, longer-lasting and more biblical.
How I Learned The Hard Way
When our church had a short-lived, but dramatic growth spurt a few years ago, we hired staff for the size we expected to be soon. When the attendance stalled, then went in reverse, the financial and emotional toll was made exponentially worse by those choices.
Today, we train our own church members, put them in positions of leadership on a volunteer basis, and only hire after the budget has been well established to handle the cost.
3. Build Strong And Sturdy, Not Cheap Or Fancy
There are three ways to spend money on the church building.
Get the cheapest possible materials and workmanship
Insist on the latest and greatest of everything
or Build sturdy, strong and lasting
Churches usually do the first one when we have limited funds. Churches that do the second way usually insist on it under the guise of phrases like "God deserves the best." But good stewardship requires the third way.
Pivot is a part of CT's Blog Forum. Support the work of CT. Subscribe and get one year free.
The views of the blogger do not necessarily reflect those of Christianity Today.
Join in the conversation about this post on Facebook.