July 2018
Displaying 1–8 of 8 articles
Let's Ask Better Questions About Church Size
Instead of asking "what's the best church size?" we need to ask "what's the best church size for a given situation?"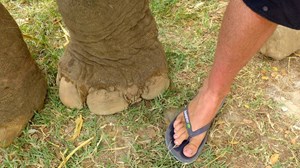 What's the best church size?
Some church growth proponents might argue that, whatever your size, "just a little bigger" would be better.
Many house church attenders would propose that smaller is better.
There are followers of John Wesley's Rule of 150 who ...
Continue Reading ...
3 Ways To Become The Godly Elders Today's Youth Need – And Want To Follow
The best way to help foster the Fruit of the Spirit in others is not by demanding it of them, but by living it out with them.
This generation wants to honor its elders and be mentored by them.
That may not feel like it's true – especially if you, like me, are old enough to qualify for AARP membership. But I assure you it is.
I know this because I see it all the time. Youth, both in and outside ...
Continue Reading ...
If A Church Isn't Growing, Should The Pastor Be Fired?
Nowhere does the Bible imply that a pastor is not being faithful if they don't hit certain levels of numerical increase.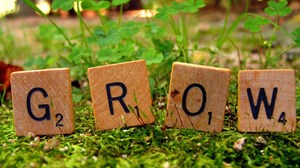 The title of today's post is based on a question that I read in a Facebook group for pastors.
While I seldom take such discussions into a public forum like this, I think this question is important enough to answer here. So here's the longer version of what was asked: ...
Continue Reading ...
My Best Advice For New Pastors And Church Planters? Be A Great Cover Band
The more good sources you take ideas and inspiration from, the more likely you'll discover the unique ministry God has for you.
This summer, in county fairs all over America, people will flock to see tribute bands.
With names like Unforgettable Fire (U2), The Fab Four (Beatles), Heartache Tonight (Eagles), and Simple Man (Lynyrd Skynyrd), they can give us a fun evening, seeing a band that looks and plays ...
Continue Reading ...
Pastors, The Church Is Not Our Personal Platform
The church does not exist to give us an audience for our ideas, projects or egos. It exists to fulfill Christ's purposes.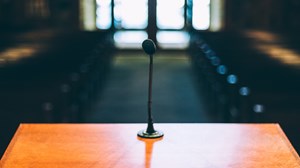 The church belongs to Jesus.
It is not owned by its denomination, its donors, its members, its staff or its lead pastor.
Jesus said he would build his church – and he's not about to give up that ownership to us or our ideas.
As a pastor, this is a lesson I need to remind ...
Continue Reading ...
6 Principles Healthy Churches Use To Deal With Conflict Well
We have an obligation as leaders to have a plan in place to resolve conflicts in the healthiest way possible.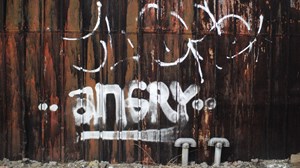 Conflict is inevitable. Even in a healthy marriage, family and church.
Like healthy marriages and families, healthy churches don't avoid conflict, but they deal with it well.
I've been in pastoral ministry for more than 35 years. In the early days, I dealt with more ...
Continue Reading ...
The Illusion Of Pastoral Control In A Small Church
If you're a small church pastor who's been frustrated with your inability to gain control of the church, stop trying. There's a better way.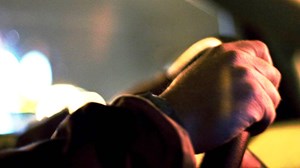 If you're a control freak, I have one word of advice.
Don't become the pastor of a small church. (Actually, I'd advise you not to pastor any church. We have enough control freaks in the pulpit already.)
It's a common misperception that the smaller a church ...
Continue Reading ...
Displaying 1–8 of 8 articles
Follow Karl
Read More from Karl
Free Newsletters