5 Reasons To Preach ABOUT The Bible, Not Just FROM The Bible
Teaching people how to read and study the Bible is the best way to help them distinguish good teaching from shallow or bad teaching.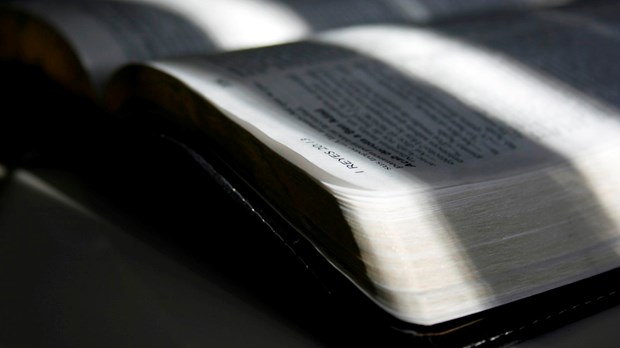 The Bible has never been more popular.
It's everywhere. From our bookshelves, to our laptops, phones, e-readers and audio books.
Virtually anyone can gain instant access to the Bible in multiple languages and translations, including the original Hebrew, Aramaic and Greek.
There are also a lot of Bible studies available. Through books, podcasts, blogs and apps, you can read, hear and study an endless variety of ideas about the Bible and its meaning.
The biggest reason for biblical ignorance and misunderstanding in previous generations was lack of access to the Bible and/or good Bible study materials. Today, the problem may be the exact opposite. There are so many voices, it's hard for most people to distinguish valid Bible teaching from fluff or outright heresy.
There are so many voices, it's hard for most people to distinguish valid Bible teaching from fluff or outright heresy.
As pastors, we have a great responsibility to teach our church members, not just what the Bible says and how to apply it, but how to read it for themselves, so they can distinguish good biblical teaching from shallow or bad biblical teaching.
In short, it's no longer enough just to preach and teach from the Bible, we need to teach about the Bible, too.
Questions That Need Answers
Pastors need to regularly provide answers to questions people may not even know they need to answer.
Questions like:
What is the Bible?
How can we rely on it?
Why do Christians follow some of the Old Testament rules (like the 10 Commandments) but not others (like mixing fabrics in our clothes)?
Why are there so many different translations?
How do the biblical narratives match up with secular historical events?
and more.
Here are five reasons why now, more than ever, people need their pastors to teach them, not just what the Bible says, but how to use it wisely.
1. People Need To Know "Why", Not Just "What"
In previous generations, people trusted the authority figures in their lives to give them accurate information. Some of that was because the people in authority were often the only people who had access to the necessary information.
Today, with information being so universally and immediately accessible, we can all find out what the Bible says and what people believe about it. Now we need to know why.
2. It's An Essential Aspect of Equipping Believers
You can't have a mature church filled with biblically illiterate members.
If the only time people are hearing what the Bible says is when it's being filtered through someone else, they won't become mature in their faith.
Pivot is a part of CT's Blog Forum. Support the work of CT. Subscribe and get one year free.
The views of the blogger do not necessarily reflect those of Christianity Today.
Join in the conversation about this post on Facebook.