Why Is It So Hard To Find Help To Pastor A Small Church Well?
Scrambling for morsels of truth about healthy small churches can make you feel like a pig digging for truffles.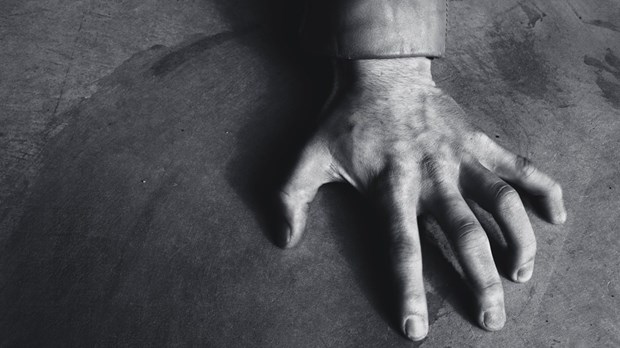 No one is hiding anything from you.
There was a long season of ministry in which I had to tell myself that a lot. I had gone through a near breakdown after trying, but failing, to see the kind of growth in our church that I had been assured was inevitable if I only did the right things.
I spent decades working, praying, and learning how to be a better pastor. In addition to that, I learned and applied every church growth method I could find. In a three- to four-year span, the church grew—fast—from just under 200 to almost 400 in about 18 months. Then, faster than it had grown, it went into free fall. In less than a year we had far fewer people attending than before the explosive growth had started.
There was no visible reason why. I don't know how small we ended up being. . .let's just say, I didn't need an attendance sheet to see there were fewer than 100 people in front of me on Sunday.
I almost left the church and the pastoral ministry during that season. Instead, I found health and healing with the help of God, my family, a great counsellor, and some extraordinarily loving and forgiving church leaders and members.
It took me years to discover why the free fall happened. Some of it was because of strategic errors we made that any church growth expert could have spotted, but mostly the cause was one only I could have seen, yet missed entirely.
During the church's short, but fast season of growth, I was spiritually and emotionally unhealthy and unhappy, but I didn't know it.
When Bigger Isn't Healthier
To move the church through the 200 barrier, I did what I needed to do. I shifted from being a shepherd/pastor to being a coordinator/manager. But it turns out I'm not built for that.
I shifted from being a shepherd/pastor to being a coordinator/manager. But it turns out I'm not built for that.
I'm called to pastor people, not to manage systems. So, even though I made the necessary growth transition willingly, even successfully, I was spending almost all my ministry hours doing tasks that I disliked or wasn't called to and that sucked my soul dry.
Eventually, others started sensing that something was off, even if they couldn't put their finger on it, so they filtered out to other churches and our numbers started to fall.
The underlying reality is that you can't build a healthy church under the leadership of an emotionally unhealthy pastor. During the season when we were growing from 200 to 400 I was miserable, but I didn't realize it, because the church's numerical success was hiding my misery from me. After all, how can a pastor be miserable with that kind of growth happening over such a short period of time?
Pivot is a part of CT's Blog Forum. Support the work of CT. Subscribe and get one year free.
The views of the blogger do not necessarily reflect those of Christianity Today.
Join in the conversation about this post on Facebook.