Is the Megachurch Era Over? Yes. And No. (And Other Contradictory Answers)
Megachurches aren't going away. Nor should they. But we need to make room for other models, too.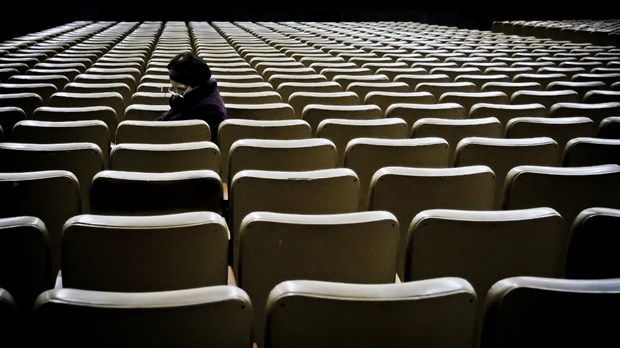 Image: Hernán Piñera | Flickr
In recent years there's been a lot of talk about the impending demise of the megachurch.
But is the era of the megachurch really drawing to a close?
I have four answers to that question:
Yes
No
I hope so
I hope not
Let's look at these four contradictory responses one at a time.
Yes
The first generation of the megachurch is most definitely over. One evidence of that is how many megachurches are intentionally providing smaller worship venues on Sunday mornings.
According to most church growth experts, including Thom Rainer in Six Reasons Why Church Worship Centers Will Get Smaller, the era of ever-larger worship centers is being replaced by multiple smaller venues with a variety of worship styles and options. And these venues are often semi-independently run, with their own host pastors, worship teams and so on.
Going even further in this direction, Matt Chandler recently announced that Village Church is moving past the multisite era, transitioning each of their campuses into autonomous churches.
No
As Ed Stetzer and others have pointed out, megachurches aren't declining, they're thriving. So, while the original, pioneering era of the megachurch may be over, there will always be megachurches among us.
While the original, pioneering era of the megachurch may be over, there will always be megachurches among us.
Megachurches have discovered and, in some ways, created a spiritual thirst in a segment of society that can only be fulfilled by the always-consistent, full-service, technical excellence they offer.
I Hope So
For the past three decades or so, the megachurch model has not just been the dominant method of teaching how to gather as the church – in evangelical circles it's often felt like the only one. It certainly has been offered up as the ideal.
I hope this new era of diversification in megachurches will open the way for an even greater variety of models to be appreciated and taught – including the standalone small church. Not to replace the megachurch model, but to work alongside it.
I Hope Not
I truly hope the era of the megachurch is not entirely done with. Many people have been, and continue to be blessed by them.
As I describe in The Grasshopper Myth (Chapter 8 – Why We Need Churches of All Sizes), just as small churches do things that big churches can't do, megachurches offer many much-needed ministries and resources that smaller churches will never be able to provide.
We need churches of all sizes.
A Deeper Longing
Recently I'm sensing a growing desire in people to reconnect with Jesus and with others who love him. But what they're longing for has very little to do with what we, as pastors, have been taught to produce.
Pivot is a part of CT's Blog Forum. Support the work of CT. Subscribe and get one year free.
The views of the blogger do not necessarily reflect those of Christianity Today.
Join in the conversation about this post on Facebook.