How To Give Money Less Power Over Your Church
A congregation's financial reality should never be ignored, but it should never be in charge.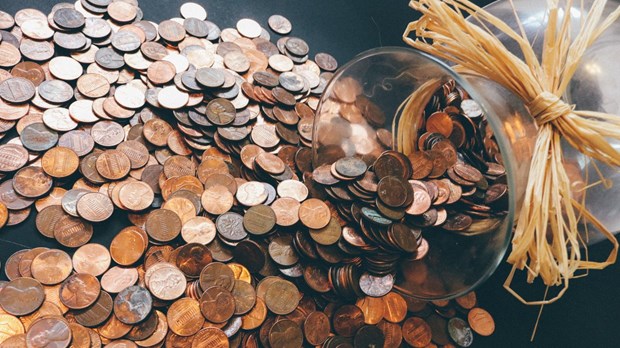 Money is in charge of too many of our churches.
So many good congregations want to do great ministry, but their limited finances cause them to make too many decisions based on what they can or can't afford, instead of what God is calling them to do.
It's a trap that may seem impossible to get out of. But there is hope.
In today's post I want to tell you about a decision our church made over two decades ago that has been a great starting point in allowing us to follow God more and money less.
Here it is.
Our church will never make a decision about doing a ministry based on what we can or can't afford. Because if we pencil it out, we'll never be able to afford it.
(This is part of an ongoing series, Money and the Small Church.)
Put God In Charge of Ministry Decisions
Don't let money make decisions for your church. Let the mission lead.
Don't let money make decisions for your church. Let the mission lead.
Ask yourself this question: What is God calling our church to do?
Open a food bank? Be an evangelistic center? Support missions? Plant other churches?
Then do it!
You don't have enough money to do it? Do it anyway, by starting with the parts that don't require finances.
Pray
Assemble a team
Do research
Look for strategic partners
Use the currency of time
Put a work day on the calendar
Start small, if you must. But, by all means, start!
Never give money the power over whether-or-not to do any ministry. Just figure out how to do it in a way that is financially responsible and feasible – what the Bible calls good stewardship.
Money Should Be One Of Many "How To" Factors
When our church decided we would never let money be the deciding factor of whether-or-not to do a ministry, that didn't mean it would be ignored, either.
Instead, we use it as one of many factors to determine how we'll do ministry – in the same way we factor in the availability and skills of our volunteers, the size of the need, and so on. Our church's financial reality is never ignored, but it's never in charge.
By making money one aspect of many in our "how to" list, we've never had to say no to any ministry we knew we were supposed to do.
Sometimes we find a way to do it without money, sometimes the money comes in after we get going. But ministry always comes first.
Pivot is a part of CT's Blog Forum. Support the work of CT. Subscribe and get one year free.
The views of the blogger do not necessarily reflect those of Christianity Today.
Join in the conversation about this post on Facebook.