Time, Not Money, Is The New Church Commitment Currency
Church giving patterns are changing. Here are 5 ways to get our churches ready for that reality.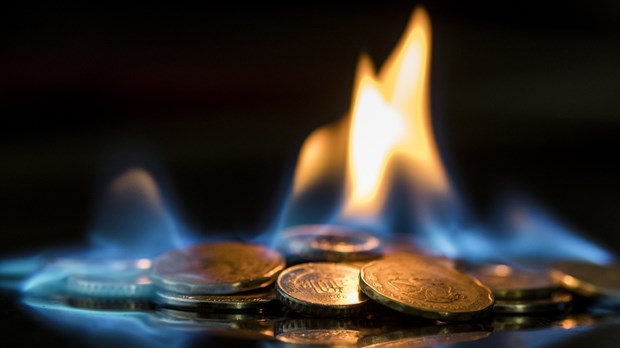 The Sunday morning pass-the-plate offering has always been a reliable predictor of the commitment level of church members.
Long before they started leaving – often before many started complaining – people would express their dissatisfaction with a church by stopping or slowing down their giving. Sometimes subconsciously.
Like the canary in an old-time coal mine, a drop in giving patterns was always one of the best early warning signs that there might be something going badly that we, as church leaders, needed to be aware of.
While a drop in giving is still a concern, and can still be an early warning sign, it's not as reliable as it used to be.
(This article is part of an ongoing series on Money and the Small Church, but it applies to churches of all sizes.)
New Generation, New Giving Patterns
Per-person giving has been dropping in many, maybe most churches for a while now. But that went into hyper-drive at the start of the great recession in October 2008. The recession may be officially over, but giving patterns have not rebounded as fast as the economy. And they're not likely to any time soon.
Giving patterns have not rebounded as fast as the economy. And they're not likely to any time soon.
We've experienced that at Cornerstone. In all but two of the last ten years our overall income into general church offerings has dropped year-to-year.
But during that season every other indicator has shown that we've been growing healthier. Attendance is up, involvement is up, fellowship is up, evangelism is up, discipleship is up.
The only thing other than giving that's not up? Our average age. That's gone down. And that's the main reason our financial giving patterns have gone down, too.
We are well into the first generation in American history in which kids are making less than their parents did at the same age. Gen Xers and Millennials have to put in more hours for less pay with no promise of pensions.
When money as that hard coming in, it's slower going out, too.
Switching To A Time-Based Church Economy
One of the biggest changes churches need to make in the next few decades is to move away from an offering-based church economy toward a time-based church economy.
The bad news may be that there's less money available, but the good news is that today's givers are ready to get their hands dirty. They're not less generous than previous generations, they're just less likely to want to pay someone else to do ministry on their behalf.
Unfortunately, most of our church systems are set up to utilize people's money more than their time. We want donors more than volunteers. Givers more than workers.
Time, not money, is the new church commitment currency. We need to adapt the way we do church to show people that their time is valuable to us. But we've structured our churches on a money-based system for too long. We're going to lose a lot of churches who can't make the transition.
Here are a few changes we need to consider:
1. More work teams, fewer committees
Team do things. Committees tell others to do things – including deciding where the money will go.
Today's givers want to put their time and money into ministry teams rather than serve on a committee. And they don't want members of an uninvolved committee standing in judgment over what their team does with their time and money.
2. Better value for their time
In my previous post, Church Attendance Patterns Are Changing And We Have To Adapt, I talked about how people attend far less often than they used to. When you combine that with the changes in giving it's even more important for us to help people get as much value as possible for both their time and their money.
In other words, we need to be ready. Starting on time, being prepared and ending when promised doesn't just matter for the occasional attender, it matters for the hard-working volunteer even more.
Churches that make people wait while we get our act together will lose them faster than ever. And we'll lose highly motivated people the fastest of all.
Churches that make people wait while we get our act together will lose them faster than ever. And we'll lose highly motivated people the fastest of all.
3. Give them an experience they can't get online
People used to come to church for a great sermon. That's still high on their list for choosing one church over another, but if that's all the value they're getting, they can and will stay home and watch online – and not necessarily their home church.
When people go through the trouble of leaving their house to attend church, what they experience in person needs to be better than what they can get online.
We have to pay as much attention to opportunities for passionate worship, deep friendship and meaningful service as we do to a well-crafted sermon.
4. Challenge them to commit, not just to donate
People need to know that when we talk about giving, it's more than just finances. Generous people give more than their money.
They need opportunities to offer their time, experience and talents in ways that spur a generosity of spirit.
5. Don't be the only recipient of their generosity
Generous people want to attend and serve generous churches. Generous churches don't keep everything for themselves.
Instead of everything landing at the church doorstep, we need to work with our church members to bless others in ways that don't have an obvious benefit to the church's bottom line.
Generous people are givers. And generous churches are too.
Pivot is a part of CT's Blog Forum. Support the work of CT. Subscribe and get one year free.
The views of the blogger do not necessarily reflect those of Christianity Today.
Join in the conversation about this post on Facebook.