Before Your Congregation Dies: 6 Proactive Options For Your Church Property
Just as my identity is not in my body, a church's identity is not in its building – or it shouldn't be.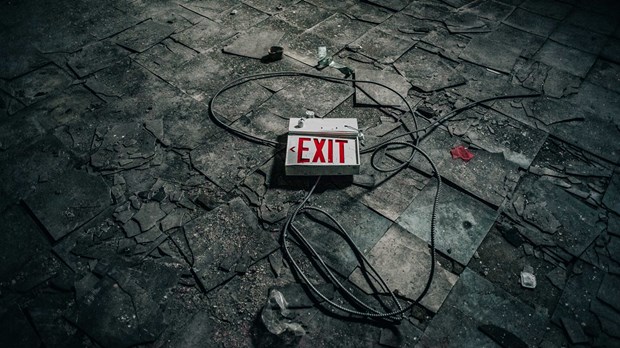 In the next decade or two, we are going to see an unprecedented number of churches close their doors.
Unprecedented for North Americans churches, that is.
We know this is coming because we've already seen it happen in Europe. Many of their historic church buildings are as likely to be museums, offices, stores, apartments or empty shells as active places of worship today.
These losses will not just be among small churches. In the next 10 to 20 years, a lot of of big and megachurches will be gone, too. Especially those that have been built entirely on the talents and personalities of celebrity pastors.
In fact, it's already happening. And the pace will increase.
Thankfully, many of those shuttered churches will be replaced by church plants, church restarts and so on. But, even so, when a church does close its doors, we need to do it well.
The church will last forever. Jesus promised that. But that doesn't apply to individual congregations. History shows us that congregations have a finite life span – as I wrote about in 9 No-Fault Reasons Some Local Churches Close Their Doors.
The decisions about how to come to the end of a church's life span need to start long before the final "sold" sign is on the lawn. Unfortunately, we have not been doing this well.
The decisions about how to come to the end of a church's life span need to start long before the final "sold" sign is on the lawn.
We need to downsize better.
Today I want to take a look at this difficult, but necessary topic by focusing on just one area that we could be making much better decisions in – what to do with the physical assets (mainly the land and building) of a dying church.
What Not To Do
There are three mistakes I constantly see being made by dying churches when it comes to property management.
First, the slow fade.
Some call it faith. Some call it hopefulness. I call it denial. Everyone can see that the church is dying. But no one is doing what needs to be done.
The congregation is graying. (This is not automatically a problem, as I've written about here). The focus is on the past instead of the future, maintenance rather than mission.
Then the bills start piling up.
Too many churches have lost their facilities and their congregations because they won't accept the reality that the congregation is at the end of their life span.
Second, the multiple mortgages.
By the time a church needs to take on a second or third mortgage simply to pay the bills, the writing is on the wall.
Pivot is a part of CT's Blog Forum. Support the work of CT. Subscribe and get one year free.
The views of the blogger do not necessarily reflect those of Christianity Today.
Join in the conversation about this post on Facebook.