First Impressions: 7 Ways To Give Church Guests A Frustration-Free Experience
Shortening the distance between our guests and a relationship with Jesus. That's what a welcoming church is all about.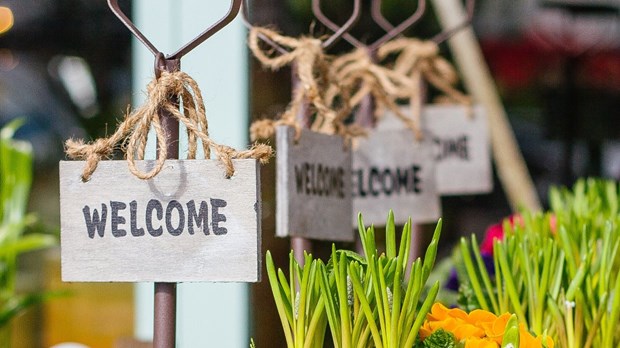 There's a lot about the gospel message that is not user-friendly.
Take up your cross. Love your enemies. Put God's will ahead of my own.
But getting to that message shouldn't be as hard as many churches often make it.
This lesson was reinforced for me recently in, of all places, the packaging for a new Kindle e-reader that I bought for my wife, Shelley.
The box had a label that read "Certified Frustration-Free Packaging". And it was. Instead of having layers of paper and tape to tear away, or the dreaded clamshell heat-sealed plastic to cut, claw and blast my way through, I was able to slide a fingernail along the very obvious tear-line, then flip the box open and remove the contents.
Truly frustration-free packaging.
Then I wondered, "why would they bother doing this for a product that is ordered online?" After all, by the time I discovered the frustration-free packaging, I had already bought their product.
Because they want people to get to their product as easily as possible. And of course, they want me to buy more from them in the future. So they're removing any possible obstacle between me and the contents.
Removing Obstacles
One of the goals of a good First Impressions team (actually for everyone in the church) is how to make our churches Certified Frustration-Free for those who are unpacking them for the first time.
We need to be constantly thinking about how to make our churches Certified Frustration-Free for those who are unpacking them for the first time.
From the website, to the parking, to the building, to the signage, greeting and more, everything that surrounds the message is packaging for the message.
Regular church attenders have grown accustomed to the packaging. If we've been around the church for a while, we probably participated in designing it – usually inadvertently.
But if our first-time guests have a hard time getting through the packaging, they're less likely to experience the life-changing message of the gospel.
So, the goal of a great First Impressions strategy isn't to make the gospel look good or seem easy – it looks good on its own, and it will never be easy – it's to remove any obstacles between Jesus and the people who need him.
7 Ways To Offer Frustration-Free Packaging
While I didn't discover the Frustration-Free Packaging on Shelley's new Kindle until after I ordered it, I started thinking about times that I've actually been in a store and have been faced with options. Honestly, there have been a few occasions in which, all other things being equal, I have picked the product that looked easier to open.
Pivot is a part of CT's Blog Forum. Support the work of CT. Subscribe and get one year free.
The views of the blogger do not necessarily reflect those of Christianity Today.
Join in the conversation about this post on Facebook.