5 Tips To Reduce Misunderstandings In An Information-Soaked Culture
No one is a perfect communicator. Even if our facts are correct, the way we say them matters.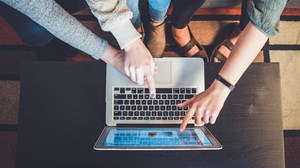 Never underestimate the possibility that someone will misunderstand what you're saying.
That's always been one of my guiding principles whenever I speak or write. And it's becoming more important every day for anyone who wants to communicate accurately, clearly ...
Continue Reading ...
"We Only Need To Be Faithful" Can Never Be An Excuse For Ineffective Ministry
If a church isn't being effective, is it being faithful?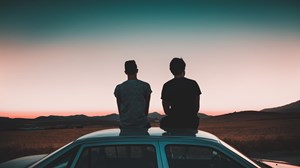 You don't have to be a big church, you need to be a faithful church."
I've said and written that, or some version of that, so many times I've lost count.
On the other hand, I've read and heard other Christian leaders say "it's not enough ...
Continue Reading ...
4 Unexpected, Counterintuitive Truths About Uncool Churches
When a church is blessing the people they're called to reach, they should be celebrated, not ridiculed for not being cool enough.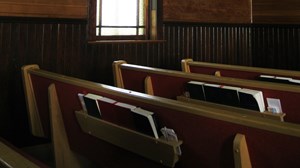 In recent years, I've spent a lot of time ministering in churches of various sizes, styles, denominations and regions of the world.
Because most of my work involves resourcing small churches, a lot of that time has been spent in rural communities, agricultural areas and ...
Continue Reading ...
7 Ways Preaching Bad Sermons Can Help You Preach Better Sermons
There will be times when you feel uninspired, unprepared and empty. Preach anyway.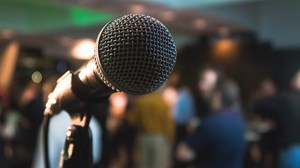 Some skills can be practiced in private. Some have to be worked out in the hard, cold spotlight in front of other people.
Writing is the first kind of skill. You can tweak it with no one watching. For instance, I made a bunch of mistakes in this article that you will never see, ...
Continue Reading ...
Celebrating The Essential Role Of The Historically Small Church
Let's help today's small churches be as great as yesterday's small churches.
Why do I love small churches?
Because I love the church.
It's really hard to love the church and not have a warm spot for smaller congregations. They are, after all, the most common representation of the gathered body of Christ.
Also, I love small churches because I'm ...
Continue Reading ...
Why Are There So Few Resources For Churches Under 50?
If you've learned something practical about pastoring a very small church, we need to get that information out to others.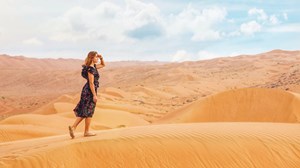 There are a lot of small churches in the world.
By most estimates, over 90 percent of churches are under 200, and over 80 percent are under 100. In fact, it's not unusual for half of the congregations within a denomination to have 50 or fewer people in attendance.
So why ...
Continue Reading ...
To Spiritual Seekers, Doubters And Abandoners: We'll Hold A Place For You
I stand with Jesus because I can find no other ground strong enough to hold the weight of my faith, my doubt or my hope.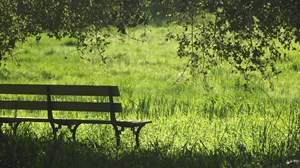 There are a lot of spiritual seekers and spiritual orphans around.
And there are more every day. Including those who seemed to be firm in their faith.
Many long-time believers, even church leaders, are making statements questioning their faith. Others are taking a break from church ...
Continue Reading ...
The Distracted Pastor
It's great to have online influence, but not at the cost of our family or the congregation we've been called to lead and guide with love.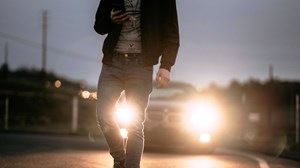 Last week, I came across a wonderful Twitter thread. I asked the writer, Matt Henslee, if he would edit it into a blog post that I could use here. He had just done so for his own website, but he also gave me permission to pass it along to you. (Karl Vaters)
Continue Reading ...
There Is No Minimum Viable Size For A Church
There have always been a whole lot of viable churches with just a handful of people in them.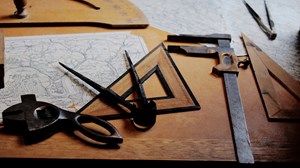 Image: Fleur / Unsplash
What is the minimum viable size for a church?
It's a big question. One that pastors, denominational leaders and church planters ask a lot.
But the truth is, there is no minimum viable size for a church.
None.
What We Need A Minimum Size To Be Viable For
So why do we think there ...
Continue Reading ...
7 Reasons Small Churches Are An Essential Part Of The Body Of Christ
Small churches have an amazing capacity to bounce back over and over again.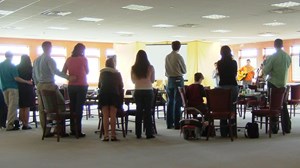 The body of Christ is made up of many parts.
Various denominations, liturgies, styles, and sizes.
And nowhere is that variety more evident, more delightful or (let's be honest) more frustrating than in the amazing menagerie of small churches.
Big churches matter. Medium-size ...
Continue Reading ...
Is Your Church Targeting A Demographic Group? Here Are 6 Reasons You Need To Stop
Seeing people as members of a group may be great for attendance, but it's not good for discipleship.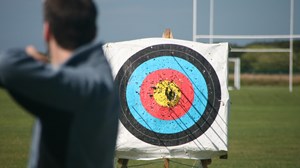 For many years, church growth experts taught pastors how to do ministry by demographic groups. Decide the type of person your church is targeting, then design everything you do to reach that kind of person.
There were a lot of big churches built that way. And a lot of small churches ...
Continue Reading ...
Follow Karl
Read More from Karl
Free Newsletters