Is Your Church Targeting A Demographic Group? Here Are 6 Reasons You Need To Stop
Seeing people as members of a group may be great for attendance, but it's not good for discipleship.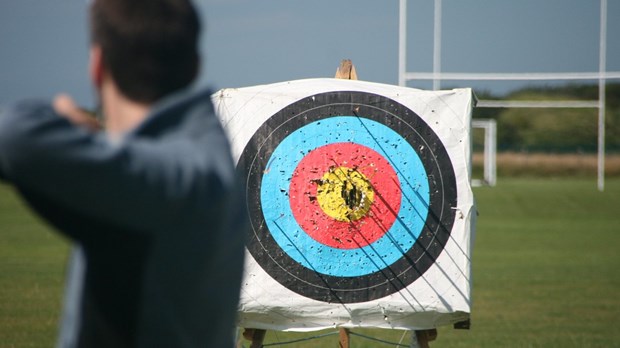 For many years, church growth experts taught pastors how to do ministry by demographic groups. Decide the type of person your church is targeting, then design everything you do to reach that kind of person.
There were a lot of big churches built that way. And a lot of small churches that died trying.
Those days are coming to an end. And not a minute too soon.
A Questionable Strategy
Ministering to people as members of a demographic group was always a questionable strategy, at best. Seeing people primarily (or only) as members of a group may be a great way to attract a crowd, but it's never a good way to disciple them. And discipleship is what we're called to do.
If your church is still trying to reach people by appealing to a specific demographic, it's time to stop. Here are 6 reasons why (these are not in order of importance):
1. It's Putting The Cart Before The Horse
When we do ministry by demographics we start by asking the wrong questions. Instead of beginning with "what is God's plan for this church?" we're asking "what does this type of person want from a church?"
David Bowie said, "I think it's terribly dangerous for an artist to fulfill other people's expectations. I think they generally produce their worst work when they do that."
When a church tries to fulfill other people's expectations it's backwards at best, idolatry at worst.
What's true of artists is true of pastors and churches. When a church tries to fulfill other people's expectations it's backwards at best, idolatry at worst.
2. Businesses Aren't Even Doing It That Way Anymore
The rise of metadata is allowing businesses to see the importance of individualization. Broadcasting has given way to narrow-casting. "Pick a number" is changing to "what's your name?" Sure, Starbucks may get our name comically wrong sometimes, but the effort matters.
The church has to start by asking "what does Jesus want?" then ask how that applies, not to a demographic group, but to individuals with names, needs, histories and values.
3. People Are More Than Their Group
Consider the average person coming to one of our churches – or one that we'd like to see come to our church. How can we possibly categorize them without diminishing them?
We can't. So we shouldn't.
4. One Size Fits All… Doesn't
There's no church that can suit everyone. Or even suit everyone in a specific group, no matter how tightly or accurately you define that group.
Pivot is a part of CT's Blog Forum. Support the work of CT. Subscribe and get one year free.
The views of the blogger do not necessarily reflect those of Christianity Today.
Join in the conversation about this post on Facebook.