The Distracted Pastor
It's great to have online influence, but not at the cost of our family or the congregation we've been called to lead and guide with love.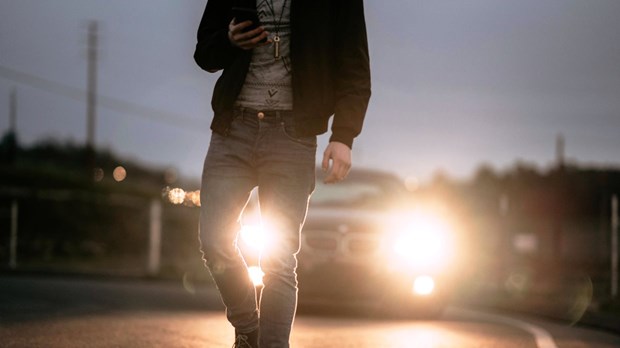 Last week, I came across a wonderful Twitter thread. I asked the writer, Matt Henslee, if he would edit it into a blog post that I could use here. He had just done so for his own website, but he also gave me permission to pass it along to you. (Karl Vaters)
The Distracted Pastor
There was a season when I got into the office at 7am, Rebecca would bring dinner around 6pm, and I'd go home around 10, Monday thru Saturday.
I not only neglected my first love, Jesus, I also neglected my wife.
I was having to fill every role in the church during a pastor's illness, but I not only neglected my first love, Jesus, I also neglected my wife.
But it was "'for the church"
So I tried to excuse it by thinking it was "for the church."
It was a breath of fresh air to move on and solely focus on my marriage and student ministry for a time. We went to counseling, I was mentored, and God worked mightily in every area of life.
But it was "for my family"
Many years later, I found myself back in Dallas / Fort Worth and working a full-time job at a non-profit for adults with special needs, a part-time job selling shoes, and serving part-time at a church plant as a worship leader.
It didn't take long for me to notice some of the hours racking up near what they were many years prior. "But it was for my family," so I tried to excuse it because I was the provider.
While I'd learned so much from the previous season, I was intent on not making the same mistake and neglecting my wife, so we grew far more creative (and with odd hours) to make dates nights happen. Nevertheless, it was still a breath of fresh air to no longer have three jobs and return to full-time ministry.
Fast forward to today; wife, four kids, and pastoring a church in the middle of nowhere, running a podcast, editing a blog, and writing a book. But God help me if I ever think "But it was 'for my brand' or 'for my platform.'" Let alone wielded for division among the Saints.
But it's "for the truth"
My friends, I'm convinced 1 Peter 3:8-17 has a timely word for us today, especially with the rise of social media.
When keyboard warriors start banging on the keys, tearing down their brothers and sisters in Christ, "for the truth," it's rarely with gentleness and respect, but unkindness and pride.
Pivot is a part of CT's Blog Forum. Support the work of CT. Subscribe and get one year free.
The views of the blogger do not necessarily reflect those of Christianity Today.
Join in the conversation about this post on Facebook.