Pastoral Transition: 7 Signs It May Be The Right Time To Let Go
Watching someone else build on the foundation you've helped establish may be the most fulfilling part of life and ministry.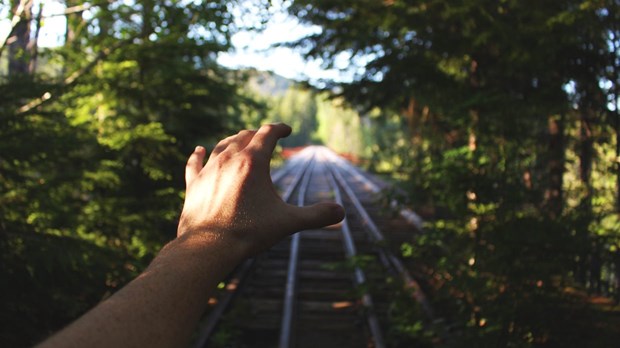 One year ago this month, I stopped being the lead pastor of our church.
Not because I was done, but because it was the right time.
Truth be told, I still want to be the lead pastor. At the age of 59, (58 when we made the transition) I'm not too old. I still have the passion, the heart and more than a few important things to say.
But I stepped down anyway.
Earlier than I thought I would. By maybe a decade. But it happened just when it was supposed to happen.
This weekend our church will celebrate the one year anniversary of that transition. So, as I think about all that's happened over the last 12 months, here are 7 reasons we knew it was the right time for a pastoral transition.
1. The Church Is Strong
The reason most pastoral transitions are so dangerous is that we don't even consider doing it until there's a problem – usually an avalanche of problems.
It's hard for a church to change its leadership. It's even harder when the church is already in crisis.
It's hard for a church to change its leadership. It's even harder when the church is already in crisis.
Over the 26 years I've been at Cornerstone, we've learned to look around when things are good and ask, "how can we use this time of strength and health to make the necessary changes?"
2. There's Someone Else Capable Of Leading
Too many churches lose their best people because they're unwilling to let them operate in their greatest area of strength.
Weak leaders are intimidated by strong leaders. Strong leaders make way for other strong leaders.
If you look around your church and you see someone else who's capable of doing your job, don't be afraid, be happy. You haven't failed, you've succeeded.
That doesn't mean they'll take your position (or, as in our case, you'll hand your position over to them) but it's always good for the church to have a deep leadership bench.
3. The Transition Is Voluntary
Gary Garcia was my youth pastor for 25 years (yes, you read that right!) and he never wanted to be a lead pastor. Until very recently.
When he started feeling something new stirring in him about his role at Cornerstone, we had a conversation (actually, a whole lot of conversations) about what it meant for him, me and the church.
Soon, it became obvious to us and to others that it was time for him to hold the reins that I had held for 25 years.
He didn't take those reins from me. I let them go.
Pivot is a part of CT's Blog Forum. Support the work of CT. Subscribe and get one year free.
The views of the blogger do not necessarily reflect those of Christianity Today.
Join in the conversation about this post on Facebook.