4 Positive Trends That Could Make Today's Worship Music Even Better
An encouragement to widen our musical tastes, expand our emotional range, renew our melodic emphasis, and incorporate other artistic expressions.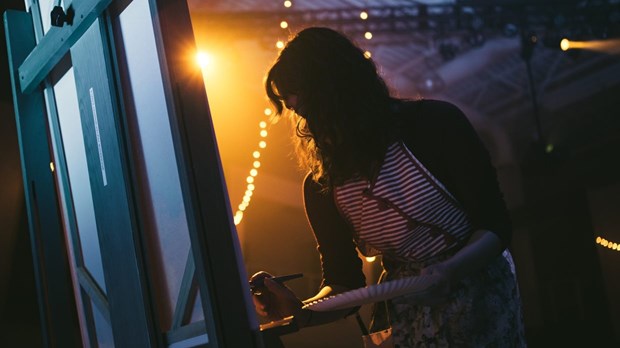 In the last few years there have been a lot of articles written about what's wrong with worship music, and how to make it better. So many that they've been labeled the Worship Wars. This isn't about that.
Instead, I want to suggest four trends that are not happening in most churches that I think we're ready for. And if we aren't ready, we need to get ready.
The starting point for these potential trends is not what's wrong with Christian music, but taking the positives (as seen in my previous article, 5 Positive Trends In Today's Worship Music) and building on them.
1. Let's Incorporate More Musical Styles – Especially Across Ethnic And Racial Boundaries
Despite the massive number of new songs being written, what's missing is the spice, the soul … the variety.
Virtually the entire list of the most popular worship songs are from the soft-color palette of 4-chord, middle-of-the-road soft rock, in 4/4 time, following the template of verse/chorus/verse/chorus/bridge/chorus.
There are a lot of great songs being written within that format, but there are so many other options that we're not opening ourselves up to.
We need a broader range of musical styles to make their way into the mainstream of church culture. It's all a little too beige right now.
We need a broader range of musical styles to make their way into the mainstream of church culture. We need more soul, more salsa, more funk, more bluegrass, more country, more … color.
It's all a little too beige right now.
I'm not nostalgic for the good old days in any way at all. But here's one trend from my childhood that I'd like to see make a comeback.
In the 1960s and 70s it was normal to sing songs from various racial and ethnic backgrounds all in one service. Many Sundays we'd start with an upbeat song from soul artists like Andrae Crouch or Edwin Hawkins, move to a Southern Gospel tune from writers like the Gaithers or the Rambos, add a chorus from rock artists like Larry Norman or Chuck Girard, and end the service with a refrain from adult contemporary artist like Audrey Meier or Ralph Carmichael.
Today, if you did a side-by-side comparison of the most popular worship songs overall, with the most popular songs in Southern Gospel and Black Gospel for instance, you wouldn't you'd find more than one or two that crossed over – and probably none crossing from the black or southern lists to the mainstream list. When I looked, I couldn't find one.
Pivot is a part of CT's Blog Forum. Support the work of CT. Subscribe and get one year free.
The views of the blogger do not necessarily reflect those of Christianity Today.
Join in the conversation about this post on Facebook.