4 Positive Trends That Could Make Today's Worship Music Even Better
An encouragement to widen our musical tastes, expand our emotional range, renew our melodic emphasis, and incorporate other artistic expressions.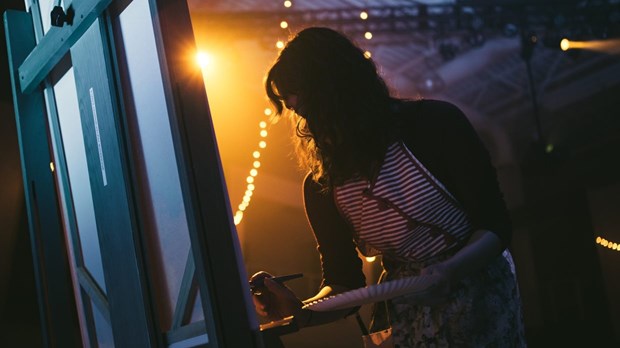 In the last few years there have been a lot of articles written about what's wrong with worship music, and how to make it better. So many that they've been labeled the Worship Wars. This isn't about that.
Instead, I want to suggest four trends that are not happening in most churches that I think we're ready for. And if we aren't ready, we need to get ready.
The starting point for these potential trends is not what's wrong with Christian music, but taking the positives (as seen in my previous article, 5 Positive Trends In Today's Worship Music) and building on them.
1. Let's Incorporate More Musical Styles – Especially Across Ethnic And Racial Boundaries
Despite the massive number of new songs being written, what's missing is the spice, the soul … the variety.
Virtually the entire list of the most popular worship songs are from the soft-color palette of 4-chord, middle-of-the-road soft rock, in 4/4 time, following the template of verse/chorus/verse/chorus/bridge/chorus.
There are a lot of great songs being written within that format, but there are so many other options that we're not opening ourselves up to.
We need a broader range of musical styles to make their way into the mainstream of church culture. It's all a little too beige right now.
We need a broader range of musical styles to make their way into the mainstream of church culture. We need more soul, more salsa, more funk, more bluegrass, more country, more … color.
It's all a little too beige right now.
I'm not nostalgic for the good old days in any way at all. But here's one trend from my childhood that I'd like to see make a comeback.
In the 1960s and 70s it was normal to sing songs from various racial and ethnic backgrounds all in one service. Many Sundays we'd start with an upbeat song from soul artists like Andrae Crouch or Edwin Hawkins, move to a Southern Gospel tune from writers like the Gaithers or the Rambos, add a chorus from rock artists like Larry Norman or Chuck Girard, and end the service with a refrain from adult contemporary artist like Audrey Meier or Ralph Carmichael.
Today, if you did a side-by-side comparison of the most popular worship songs overall, with the most popular songs in Southern Gospel and Black Gospel for instance, you wouldn't you'd find more than one or two that crossed over – and probably none crossing from the black or southern lists to the mainstream list. When I looked, I couldn't find one.
There's a lot of great worship music being written outside large churches in well-to-do suburban settings. But you wouldn't know it by looking at the lists of the most popular worship songs.
Music breaks barriers. Especially worshipful music. But only if we're intentional about it. Otherwise, it just reaffirms the walls between us.
This is something we need to be more purposeful about. The entire body of Christ would be better off for it.
2. Please Write Songs That Grapple With Harder Issues
The song list of the Bible is a great template for what our worship should look like today.
The Psalms are filled with songs of praise, joy and hope from multiple writers. There are short songs, long songs, songs that delve into complex theology, and songs that repeat simple lyrics.
There are also songs of mourning, sorrow, anger, loss, even doubt. But we don't hear those kinds of songs in today's churches.
Don't get me wrong, there's no benefit in resurrecting lyrics about wanting our enemy's teeth to be broken off in their mouths (Psalm 58:6). But we could use a few more songs that struggle with hard issues, tough questions and difficult emotions.
Like the Psalms, adding those types of songs would give our worship times a more honest and well-rounded expression of our real lives. And they'd help us prepare our hearts to appreciate the songs of hope and deliverance that we all love to sing.
3. We Need More Songs With A Stronger Focus On Melody
People don't sing along to a beat. They sing along to poetic lyrics set to a strong, simple melody.
I love a strong beat. And I like it loud. But volume and rhythm are not an adequate substitute for a great melody.
There are great songs that you can't imagine anyone singing other than the original artist. That's often because the musicianship and vocals are strong, but the melody is weak.
Then there are songs that everyone wants to sing, and anyone can sing. Those typically feature a strong, simple melody.
There's a place for songs of performance during worship services. But congregational singing needs songs with solid melodies that are singable by everyone.
If you want the church body to sing along, make the melody simple and strong.
So here's my plea to songwriters. If you want the church body to sing along, make the melody simple and strong. (Yes, that last sentence rhymed on purpose.)
4. Open The Door To Other Artistic Expressions
Aside from music and computer-based graphic design, there is very little use of artistic expression in most churches.
Just as we need to expand our musical tastes to other racial and ethnic expressions, we need to expand our artistic palette beyond music.
When it was time to build the Tabernacle in the desert, God chose a man named Bezalel to oversee the construction, and he "filled him with the Spirit of God, with wisdom, with understanding, with knowledge and with all kinds of skills — to make artistic designs for work in gold, silver and bronze, to cut and set stones, to work in wood, and to engage in all kinds of crafts." (Exodus 31:3-5)
There are a lot of modern-day Bezelels with great artistic abilities, but most of them have no idea how to use their talents worshipfully because they haven't been invited to do so.
It's time to turn the artists loose and see what God's spirit can do through them – for the blessing of the church and the glory of God.
Pivot is a part of CT's Blog Forum. Support the work of CT. Subscribe and get one year free.
The views of the blogger do not necessarily reflect those of Christianity Today.
Join in the conversation about this post on Facebook.