Church Leadership
January 18, 2019
In Defense Of Longer (And Better) Sermons
How long should a sermon be? As long as it needs to be.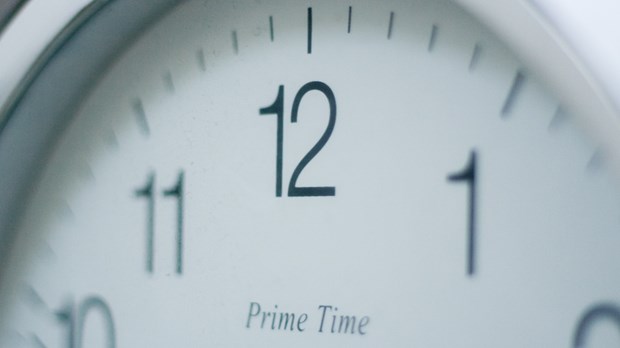 People don't hate long sermons.
They hate boring sermons. Irrelevant sermons. Impractical sermons. Uninspiring sermons. Unprepared sermons. Over-prepared sermons… You get the idea.
A bad sermon can't be short enough, but an engaging sermon can go longer than you think.
A bad sermon can't be short enough, but an engaging sermon can go longer than you think.
However, before you let your next sermon drone on and on, make sure it's everything it needs to be.
A Tale Of Two Sermons
Recently, I heard two sermons that went well over 45 minutes each. Both were good. They had great content and I was moved by them.
One of them, while good, would have been even better with some editing. The speaker could have dropped up to 50 percent of it and a very good sermon could have been a great one. The other sermon, though long, felt rushed. It could have gone 10-15 minutes longer and no one in the room would have complained.
The issue wasn't the length, or even the quality of the sermons, but the fit. One sermon was the right fit for the content and left us wanting more, while the other was too long for the content and left us wanting less.
A better question than "what's the right length for a sermon?" is "what's the right length for this sermon?" or "what length of time will help it do everything it needs to do in the best possible way?"
Make Room For What Needs To Be Said
Too often, we limit what we can do with a sermon by the format of the church service.
Why not give the sermon the time it needs by putting a little wiggle room in our Sunday service format?
Got a short sermon? Let the worship go longer. Got a long sermon? Maybe get to it earlier in the service than you usually would so the worship and announcements don't crowd it out.
People have longer attention spans than we think.
The Long And The Short
Some activities are made for long-term engagement, like a sporting event or a movie. Others are made for short snippets of time. A hit song or a good meal may be over quickly, not because they're inferior, but because that's all the time they need.
The issue isn't how much time the sermon takes up, or even how much value people are getting from it, but what is the appropriate amount of time for this subject, this setting, these people and this speaker?
Some activities are sprints, some are marathons.
A good communicator knows which is which.
Pivot is a part of CT's Blog Forum. Support the work of CT. Subscribe and get one year free.
The views of the blogger do not necessarily reflect those of Christianity Today.
Join in the conversation about this post on Facebook.