6 Takeaways From "The Church Growth Gap" LifeWay Research Survey
We seldom see the value of smaller congregations, even when the facts show them to us.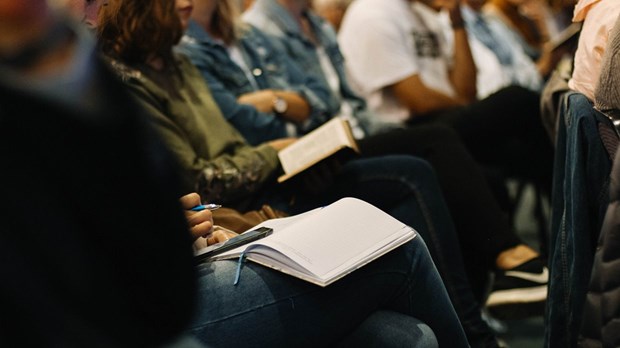 Last week, Aaron Earls wrote a very helpful article entitled The Church Growth Gap: The Big Get Bigger While the Small Get Smaller. In it, he outlined the results of a recent survey taken by LifeWay Research.
There's a lot of data in the survey and the article, much of which will take more time to properly digest, but here are 6 of my first impressions after a couple of read-throughs.
1. The News May Not Be As Bad As We Thought
According to the survey, in the past year
28 percent of churches declined by 6 percent or more
33 percent stayed within 5 percent of their previous size
39 percent of churches grew by 6 percent or more
The way this was framed in the article was, "6 in 10 Protestant churches are plateaued or declining in attendance ..."
More than 7 out of 10 Protestant churches (72 percent) are holding steady or growing numerically.
This is technically true, but it could have also been stated in this way. "More than 7 out of 10 Protestant churches (72 percent) are holding steady or growing numerically."
So why was it phrased the way it was?
There's a prevalent mindset in church leadership circles that the only acceptable outcome for a congregation is constant numerical increase. So if that's not happening, the church isn't holding steady, it's "plateaued".
Certainly, we don't want to get comfortable with business as usual, but we need to be more careful about framing every church that held steady numbers for the last year as a "plateaued" congregation.
It may not be accurate to frame it the way I did – clumping the churches with flat numbers along with the growing congregations. But unless we have more information about those churches, they should at least be seen as statistically neutral, not negative.
When we do that, maybe the best way to phrase those findings would be, "while one-third (33 percent) of churches held steady numerically, churches with increasing attendance numbers (39 percent) significantly outpaced those with declining numbers (28 percent)."
That's far better news than most of us expected.
2. Some Of What We're Calling Growth Is Consolidation
According to Earls' article:
This is huge. Not surprising, but huge.
We're constantly celebrating churches that have rapid growth. But this survey confirms what many have often suspected, but hoped wasn't true.
Pivot is a part of CT's Blog Forum. Support the work of CT. Subscribe and get one year free.
The views of the blogger do not necessarily reflect those of Christianity Today.
Join in the conversation about this post on Facebook.