Church Leadership
November 05, 2019
10 Principles To Get The Best From Volunteer Church Leaders
Leaders will attend and volunteer at churches where they are honored as people and where their hard work and leadership skills are recognized and valued.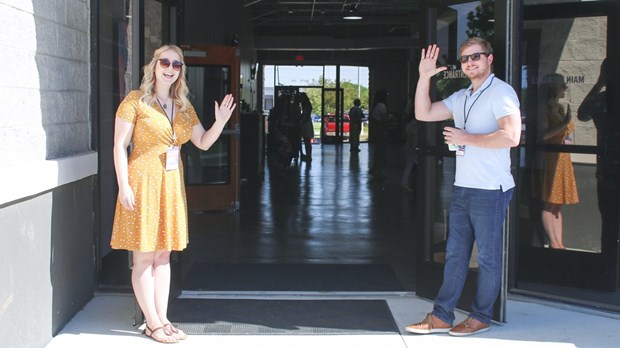 Volunteer leaders are the backbone of the church.
This is true in churches of all sizes, but especially in small churches which may be led exclusively by volunteers.
After all, volunteers can quit at any time. And when they do, it actually frees up more of their spare time. So we need to give them good reasons to stick around.
Here are 10 of them:
1. Tell Them Why
The days when church leaders did what they were supposed to do merely from a sense of obligation are gone. Good riddance.
People – especially leaders – want to know why something needs to be done. And they should know. Leaders can't lead without knowing why.
Leaders can't lead without knowing why.
Oh sure, you can get away without explanations for a while, or on small projects. But for the big things – the things that matter – good leaders want and need to know why.
When leaders know why they're doing something and buy into that reason, not only will they give more of themselves to it, they can lead others in it. It also allows them create great ideas that can make a good idea even better. Now that's good leadership!
2. Listen More than You Talk
Pastors and preachers are taught how to speak. But we're seldom taught how to listen.
As a pastor, I don't want to be the smartest person in the room. (I know, it's not much of a stretch). I want people around me who know more about their area of expertise than I do. Pastors who do all the talking don't get smart volunteers, they get mindless followers. They might attract crowds, but they don't make disciples.
When church leaders know that their ideas, concerns and feelings are being heard, they make stronger commitments to God, to the church and to other leaders. And they become better disciples, leaders and disciple-makers.
3. Over-Communicate
The flip side of listening is making sure you communicate well – and often.
It's been said that when the pastor feels like the mission/vision of the church is being over-communicated, that's when many people are probably starting to really hear it for the first time.
That principle doesn't just apply to vision, but to process, methods, ministries, schedules – you name it.
As pastors, most of us live with church events 24/7, so it's easy to forget that the church schedule – and even the church's mission – is not nearly as front-and-center in the lives of our volunteer leaders as it is in ours. Even our most dedicated people will forget that "essential" meeting if they don't get an extra phone call, text, Tweet, email or Facebook reminder.
Pivot is a part of CT's Blog Forum. Support the work of CT. Subscribe and get one year free.
The views of the blogger do not necessarily reflect those of Christianity Today.
Join in the conversation about this post on Facebook.