Why "Learn With Me" Is So Much Better Than "Learn From Me"
Don't just teach us what you know, teach us what you're learning.
We're all trying to understand the most essential elements of our existence.
Life, love, faith, family, church... and toilet paper rolls (under or over?)
No one has it all figured out.
This is why teachers need to start from an attitude of humility. Especially if we're ...
Continue Reading ...
6 Reasons "Don't Take It Personally" Is Bad Ministry Advice
When you spend your ministry time with people you know and love, it has to be personal.
Don't take it personally."
That may be the worst piece of advice I've ever received about ministry. It fails on so many levels.
Here are six of them.
1. Jesus Took Ministry Very Personally
Can you imagine Jesus giving anyone that advice? "Take up your cross ...
Continue Reading ...
Do You Serve In A Small Church? We See You, And You Matter
You may feel alone, but you're not. You're seen, loved and appreciated.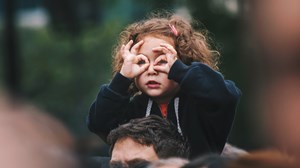 Today's article was written by Bernie Harding, the community pastor of Peel Elim Community Church, where her husband is the pastor. Peel is a town of 6,000 people on the Isle of Man. Bernie is responsible for running the community centre, kids church, some evangelism projects, ...
Continue Reading ...
Invite People To Your Church, But Point Them To Jesus
Committing to Jesus and committing to the church, while interlinked, are not the same thing.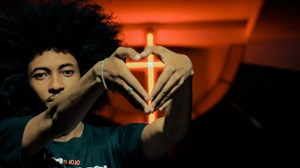 What's happening with church attendance?
In just the last few weeks I've heard some of my fellow pastors say
"What is it with people lately? Does church just not matter anymore?"
"Is it just me, or do people in your church use the summer months as a get out of church card, too?"
Continue Reading ...
How To Discover Your Ministry When Your Calling Isn't What You Expected
If you can't do the kind of ministry that's expected of you, try the unexpected.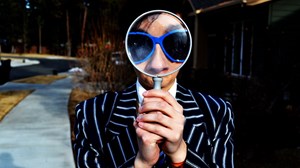 One of the first steps to figuring out what you do well is to find out what you don't do well and cross it off your list.
That's how I ended up being the "go-to small church guy".
No matter how hard I tried, how much I learned, how often I prayed, or how ...
Continue Reading ...
Why I'll Never Give Up On The Church
I can never give up on the church because I can never give up on people. And because Jesus never gave up on us.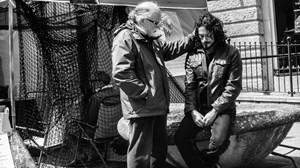 When I hear about people leaving the church, my heart breaks.
Certainly, the church is messy. It's broken. It's in constant need of repentance, forgiveness, revitalization, renewal and reappraisal.
That's how it is with families.
And, because the church truly ...
Continue Reading ...
No, The Universe Doesn't Care About Us – That's Why We Need Jesus
The universe didn't die for you. Jesus did. That makes all the difference.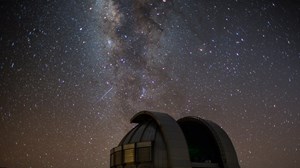 The universe is trying to tell us something."
Last night as I was watching TV, a character said that line so matter-of-factly that it almost rolled past me without notice. After all, I've heard people say that in person and in popular entertainment hundreds of times. ...
Continue Reading ...
Follow Karl
Read More from Karl
Free Newsletters